Concerts of 2023
With a new year comes new music. 2023 brings lots of promising tours for all months of this year. Here is some of the most popular bands and musicians in the line up this year
    In January Journey will kick off their Freedom tour from Jan. 25 to Apr. 23. February brings Bruce Springestten 2023 Tour from Feb. 1 to Apr. 14, Carrie Underwood's The Demi & Rhinestones Tour from Feb.2 to Mar. 17, Paramores' In North America Tour from Feb.9 to Aug. 2, and the beginning of SZA's SOS Tour. 
     March is the most popular start for touts this year with Wizkid's More Love, Less Ego Tour from Mar. 3 to Apr.7, the Rolling Loud Festival Mar. 3 to Mar. 5, Reba McEntire's Reba Live in Concert Tour Mar. 9 to Apr. 15,  and the start ofBilly Joel and Stevie Nicks, Two Icons, One Night Tour. March also includes the start of Kenny Loggins' The This is it Tour from Mar. 10 to Oct. 27, Taylor's Swift's Era's Tour from Mar. 17 to Aug. 9, Wilco's North American Tour Mar. 23 to Apr. 30, and Billy Idol's Idol Live Mar. 30 to May 20. 
    April brings the start of the Red Hot Chilli Peppers 2023 Tour from Apr. 1 to May 25, Janet Jackson's Together Again Tour from Apr. 14 to Jun. 21, Shania Twain's Queen of me Tour from Apr. 15 to Nov. 14 Lizzo's Special Tour from Apr. 21 to Jun. 2, Destroyer's, 2023 Tour from Apr. 28 to May 12, and Coachella is the weekends of Apr. 14 and Apr. 21. Wrapping Spring up in May is Blink 182's 2023 Tour from May 4 to Jul. 16, Ed Sheeran's Mathematics Tour from May 6 to Sept. 23, and Matchbox Twenty's Spring/Summer 2023 Tour from May 16 to Aug. 6. 
Leave a Comment
About the Contributor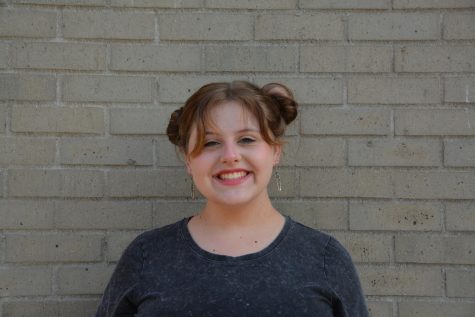 Payton Murphy, Staff Writer
Payton is a senior at Aliso Niguel high school. She enjoys creative writing and has an interest in journalism. This is her first year in the growling Wolverine...