Harry Potter Reboot
Harry Potter, one of the most popular movie franchises of all time, is getting its reboot. 
The movies are as beloved as they are because of their magical world of wizards and the actors and graphics that brought it to life. This up-and-coming reboot is set to be an original show under the works of Max (previously HBO Max) and will run a course of 10 years. This series, releasing between 2025 to 2026, will supposedly be a more accurate and in-depth representation of the books. 
Casey Bloys, chairman and CEO of MAX, announces, "We are delighted to give audiences the opportunity to discover Hogwarts in a whole new way…In partnership with Warner Bros. Television and J.K. Rowling, this new Max Original series will dive deep into each of the iconic books that fans have continued to enjoy for all of these years."
 While this series will be exposed to a new generation, those who grew up with the original ones are responding critically. They are saying it's still too soon for a reboot and don't like the idea of a new cast taking on the characters that they feel have already been portrayed at their best by Daniel Radcliffe, Emma Watson, and Rupert Grint. 
However, it should be taken into consideration that the show will be in the hands of those who are no strangers to the wizarding world. The executive producers include Neil Blair, Ruth Kenley-Letts, David Heyman, and J.K Rowling herself, all of whom have worked on the original movies and are continuing to create more Harry Potter cinematics. 
Nevertheless, J.K. Rowling and the controversies surrounding her only further the fans' plans to shun the series. A response that she is not leaving ignored, instead, she has gone to Twitter to give her own response, "Activists in my mentions are trying to organize yet another boycott of my work, this time of the Harry Potter TV show. As forewarned is forearmed, I've taken the precaution of laying in a large stock of champagne."
So despite the negative feedback, it seems it won't be stopping the series from continuing. 
There is also a claim that it's the author's attempt to stay relevant, which is backed by the newly released information that her production company Brontë Film and T.V has dropped in profits by 74 percent.  
As for the original cast's opinion, here are a few things said in response to their thoughts on a Harry Potter remake in an interview long before the announcement was released. 
Tom Felton, who played Draco Malfoy, said a bit jokingly, "I've already signed up. Lucius Malfoy will be my part."
Evanna Lynch, who played Luna Lovegood said, "It'll be a bit weird because it's like no it's our thing, it's hard to get your head around the idea that it's not that that someone else could take it and recreate it. It's good I just hope the stories will live on forever and so it's good for that reason."
Rupert Grint, who played Ron Weasley said, "It'll be interesting yeah. Yeah, I'll be quite looking forward to seeing that really." 
Leave a Comment
About the Contributor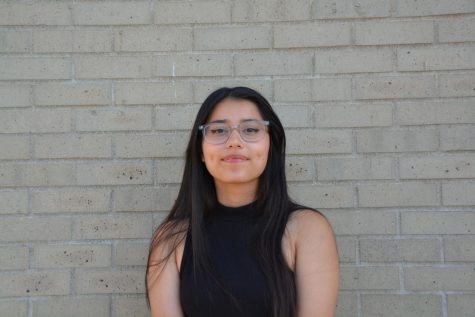 Lis Gonzalez, Copy Editor
Lis is a sophomore at Aliso Niguel. Speaking to people has never been her forte so she likes to write to them instead. She doesn't trust people who prefer...