The Rise of Jenna Ortega
Ever since she landed her role as Wednesday in the Netflix series Wednesday, Jenna Ortega has become an extremely popular actress. 
When Jenna was only nine years old, she began acting in everything from movies to television shows.
She first made an appearance in an episode of Rob entitled "Baby Bug." After this, she made one more cameo before she had her first ever movie role as the Vice President's daughter in Iron Man 3.
Jenna Ortega continued to get more popular in the acting world when she starred as Harley Diaz in the Disney television series Stuck in the Middle. Jenna filmed 57 episodes in the two years that the show was airing on Disney Channel. 
"After school, I used to go home and watch Stuck in the Middle with my sister, and it is so crazy to see how far Jenna has gone since then," Natalie Teigiser (10) says when asked about Jenna Ortega's improvements over the years. 
Ever since, she has been nominated for many different awards for her incredible performances. This year she has won the "Favorite Female TV Star" for Wednesday, "Most Frightened Performance" for Scream, and the "Rising Star Award for Television".
Last year, Jenna starred in many popular movies and shows. The biggest out of the bunch would be Scream, which was released in January of 2022, and Wednesday, which was released on Netflix in November.
These two pieces of art showcased the variety of work that Jenna Ortega accomplishes perfectly. She is a well diverse actress with impeccable talent.
Cameron Wheaton (9) says, "Her acting was incredible on Wednesday. She did not blink during almost all of the scenes, it was insane!"
2023 is already her year. Scream VI was released earlier this month, and it has already been doing great in the box office. Along with that, she has just hosted an episode of SNL earlier this month. 
Jenna Ortega has grown immaculately over the years, and she has nowhere to go but up. 
Leave a Comment
About the Contributor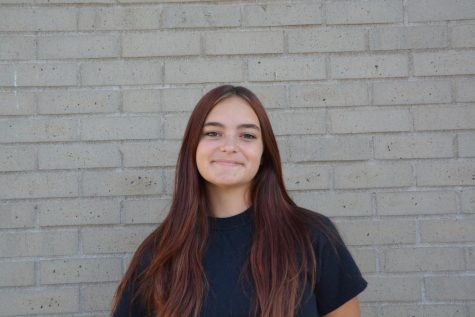 Paige Derenard, Staff Writer
Paige is a high school sophomore, and this is her first year in the newspaper. When she is not working hard on school work, or busy doing colorguard, you...