Disney Announces New and Upcoming Movies
The new year brings exciting new developments in entertainment, especially new TV shows, and movies. Disney recently announced their upcoming projects for the new year. 
Disney, in addition to releasing new movies in theaters, has its own streaming service, Disney Plus, which offers entertainment from Disney, Pixar, Marvel, Star Wars, and National Geographic.
First up on the list of new releases is "Ant-Man and the Wasp: Quantumania." As a part of the Marvel Cinematic Universe, or MCU, the third Ant-Man movie releases in theaters on Feb. 17 and has the privilege of being the first film to begin Phase five of the MCU. The movie starring Paul Rudd, Evangeline Lily, Michael Douglas, and Michelle Pfeiffer, is a sequel to both "Ant-Man and the Wasp" and "Avengers: Endgame."
The next new picture to expect to see is another Marvel "Guardians of the Galaxy Vol. 3." As a part of the series known for its hilarious jokes and legendary soundtracks, this is the third and final GOTG movie and will be released on May 5. The story follows Peter Quill and his friends as they recover from the loss of Gamora all the while protecting the universe and one of their own as well.
For fans of the classics, you can look forward to the new live-action remake of "The Little Mermaid," finally releasing on May 26. The film is directed by Rob Marshall and features stars such as Halle Bailey, Lin-Manuel Miranda, Melissa McCarthy, Jacob Tremblay, Awkwafina, and Daveed Diggs. In addition to acting and producing in the film, Lin-Manuel Miranda is part of the musical composition, so everyone can expect it to be phenomenal as always.
Walt Disney Pictures with Pixar Animation Studios are releasing "Elemental" on June 16.  The movie takes place in Element City, a place where residents made of fire, land, water, and wind all live together. It follows the journey of a fiery woman named Ember and a go-with-the-flow guy, Wade, as they discover how much they have in common.
For action and adventure, Disney has "Indiana Jones and the Dial of Destiny," coming out on June 30. It stars Harrison Ford in his fifth and final "Indiana Jones" film, a sequel to "Kingdom of the Crystal Skull" that came out in 2008. 
Later this summer, expect another new Marvel project, "The Marvels," on July 28. The film is based on the Marvel comics and stars heroes including Carol Danvers (Captain Marvel), Kamala Khan (Ms. Marvel), and Monica Rambeau. After lengthy delays due to the pandemic, the long-awaited crossover is highly anticipated by Marvel fans.
On Aug. 11, expect to see the celebrity-packed remake of "Haunted Mansion," a fantasy and family film. It includes A-list actors such as Winona Ryder, Jared Leto, Jamie Lee Curtis, Danny DeVito, Owen Wilson, Rosario Dawson, Tiffany Haddish, Dan Levy, and LaKeith Stanfield. The movie, is set in New Orleans and follows a single mother, Gabbie, and her family's journey exorcizing their new haunted mansion with the help of several experts.
"Next Goal Wins," originally expected to release in April of 2023, will come out Sep. 22. Directed by Taika Waititi (director of "Thor: Ragnarok" and "Jojo Rabbit"), the sports-comedy drama follows Dutch-American soccer coach Thomas Rongen as he leads the once pitifully weak American Samoan soccer team to the 2014 FIFA World Cup.
Although much of the exact plot details are limited, Disney has a new science fiction release, "True Love," expected to come out Oct. 6. What is known however, is that it is directed by Gareth Edwards and features John David Washington, Gemma Chan, Allison Janney, and Ken Watanabe.
Finally, on Nov. 23, just around thanksgiving time, Disney Animation is releasing "Wish." The musical film follows 17-year-old Asha (played by Oscar winner Ariana DeBose), as she sends a wish to the sky and is answered by Star, a cosmic force that helps her make her wish come true.

Leave a Comment
About the Contributor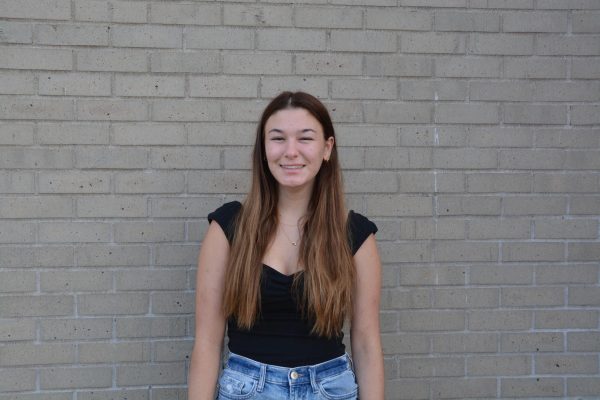 Jordan Gallo, Senior Editor
Jordan is a senior at Aliso Niguel and finishing out her third year at the Growling Wolverine as a Senior Editor. She enjoys creating writing in addition...