The Late Late Show Is Being Replaced
"The Late Late Show" is reportedly being replaced with a game show called "@midnight." It came from Comedy Central and actually aired in 2013 before ending in 2017. "@midnight" will be coming back and running at 12:30 a.m.
James Corden, the host of "The Late Late Show" announced in April 2022 that he was leaving to focus on other projects and passions, His show will officially end this spring. 
Corden explained, "When I started this journey, it was always going to be just that. It was going to be a journey, an adventure. I never saw it as my final destination, you know? And I never want this show to overstay its welcome in any way. I always want to love making it."
Back in 2011, British actor James Corden became famous as a stage performer in "One Man, Two Guv'nors." Then, he replaced Craig Ferguson in 2015 as host for "The Late Late Show," but that show was first created in 1995 on CBS (Columbia Broadcasting System) by Tom Snyder. It has aired for almost 30 years.
"The Late Late Show" was a place where Corden connected with the audience and entertained them by inviting celebrity guests, hosting musical acts, games, and sketches. 
Its replacement "@midnight" will be hosted by Chris Hadwick. It is a 30 minute show that already aired for 600 episodes. It has won Creative Arts Emmy Awards in 2015 and 2016. To summarize, the show has three guests that compete in improv games that have to do with the Internet. Recurring games include "Rapid Refresh" and "Hashtag Wars." By the end of the game, the third-place competitor is eliminated and the remaining two have to participate in a final round called "FTW (For The Win)."
In this final round, the host, Chris Hardwick, would ask a question and the contestants have to write their answers in the most humorous and interesting way possible because their responses would be read to the audience anonymously. Whichever answer is more favored through applause or laughter from the studio audience is the winner. 
According to Hardwick, the winner, "wins the Internet for the next 23.5 hours."
This new show seems pretty entertaining, but it is sad that "The Late Late Show" will end soon. With James Corden, there have been eight seasons with 1,168 episodes aired in total. He is only 44 years old and has won countless awards for his media personality and achievements. He is also well-known for his "Carpool Karaoke" series with various celebrities and singers.
A notable event that happened with "The Late Late Show" was in 2021 when Corden received backlash when he hosted an episode with BTS, a South Korean boy band.
He apologized to them and explained, "We said – and this was where I think it was wrong – we said that your fans were 15-year-old girls, which, of course, isn't true, because I'm 43-years-old, and I consider myself to be one of the biggest BTS fans on planet Earth."
With the closure of James Corden's show, a new era will begin. Hopefully, its replacement will be just as entertaining for all the viewers across America.
Leave a Comment
About the Contributor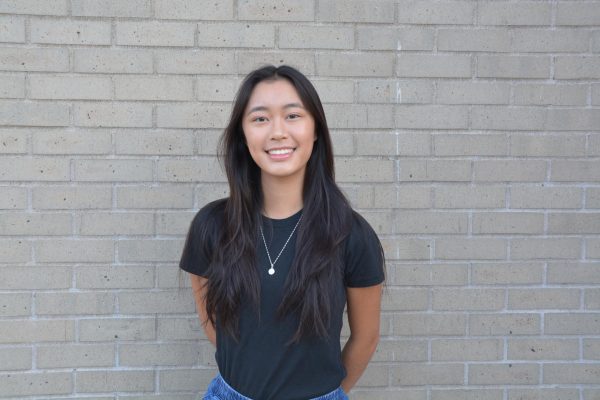 Eunnie Wu, Senior Editor & Copyeditor
Eunnie is a senior at Aliso Niguel high school and is a Senior Editor in the Growling Wolverine. She is involved in several different clubs and swim, and...