Marvel Phase 4 Review
In 2008, the first Marvel film, "Ironman", was released. From then on the Marvel Cinematic Universe has continued to grow larger and larger. The universe has become so massive, that it has been split into four phases, with more phases to follow.
The fourth phase consists of the "WandaVision" series, "The Falcon and the Winter Soldier" series, "Loki" the series, "Black Widow," "What-If..?" the series, "Shang-Chi," "Eternals," "Hawkeye" the series, "MoonKnight" the series, "Doctor Strange and the Multiverse of Madness," "Ms. Marvel" the series, "Thor Love and Thunder," "SheHulk" the series, and the most recent release "Werewolf by Night." 
The last phase, phase three, ended with the tragic and heartbreaking film "Avengers Endgame." This movie broke the box office when it was released in theaters on April 26, 2019. The incredible film received a 94 percent on Rotten Tomatoes Tomatometer and a 90 percent Audience Score. 
With that outstanding ending of phase three fans had high hopes for phase four. Turns out fans have been extremely disappointed with Marvel's execution of the continuation of the Marvel Cinematic Universe. 
ScreenRant notes that phase four "feels like characters and stories are being introduced without any real connective tissue to the greater MCU."
Since fans had such high expectations for phase four, when it finally came out they were extremely disappointed. Most expected this phase to be an action packed rebirth of the MCU, but it was meant to be something completely different. 
The purpose of this phase was to explore characters' trauma and grief from their wretched losses in "Avengers Endgame" and throughout phase three. By looking into the specifics of each character's loss it gives watchers more insight into how different the MCU has become. 
The addition of new characters like Shang-Chi and Yelena Belova opens room for improvement in the next phases. Fans are hoping that phase five will save the MCU, but some think that it does not need to be saved.
Cameron Weaton (9) says that "phase four was the most creative out of all the phases, and although it does not stack up to the other  phases, it was still very well produced."
There are definitely many contrasting feelings about MCU's phase four. Still all Marvel fans, regardless if they liked or disliked this phase, are excited for what the future of the MCU will have in store for them. 
Leave a Comment
About the Contributor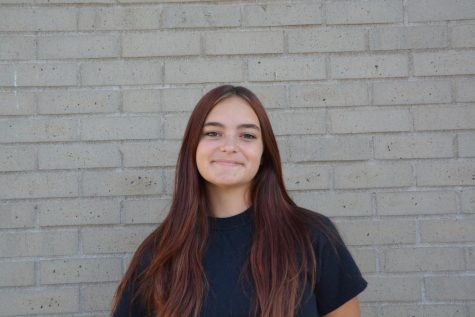 Paige Derenard, Staff Writer
Paige is a high school sophomore, and this is her first year in the newspaper. When she is not working hard on school work, or busy doing colorguard, you...