Harry Styles Joins the MCU
Marvel Studios is known for recruiting top tier actors for all of their projects, within the last few years including stars like Florence Pugh, Jake Gyllenhaal and Owen Wilson. It is no surprise that in their newest release, "Eternals", Marvel has hired musician and actor, Harry Styles.
Styles began his role in the starlight on "The X Factor UK", transitioning to his role in the worldwide boyband, One Direction, that would go on to dominate the music industry for over five years. Since its hiatus in 2015, Styles embarked on his ever successful solo career and even took up acting. The star has had no trouble maintaining a devoted fan base and even winning his first Grammy award in March of this year.
Styles began acting in 2017, appearing in the World War II film, "Dunkirk", as a British Soldier. In regards to future projects, Harry Styles will appear in "Don't Worry Darling" directed by Olivia Wilde, premiering Sept. 22, 2022. Additionally, Harry is expected to star in the film "My Policeman", although there is no announced release date as of late.
Styles stirred up much attention for his appearance in the post-credit scene of Marvel's "Eternals", officially signalling his entrance into the Marvel Cinematic Universe. The New York Post reports that Styles will be playing the newly introduced character, Eros, brother of Thanos.
True to his origin in Marvel Comics, Eros, otherwise known as Starfox, is a Titan inhabitant and Eternal. According to Fandom.com, he is gifted with superhuman strength as well as the ability to manipulate people's emotions.
Although Styles or his team has yet to answer to the news, fans have been nothing but ecstatic at the prospect of the popstar joining Marvel. Despite the endless questions and possibilities, the world of film is left in suspense over this exciting development.
Leave a Comment
About the Contributor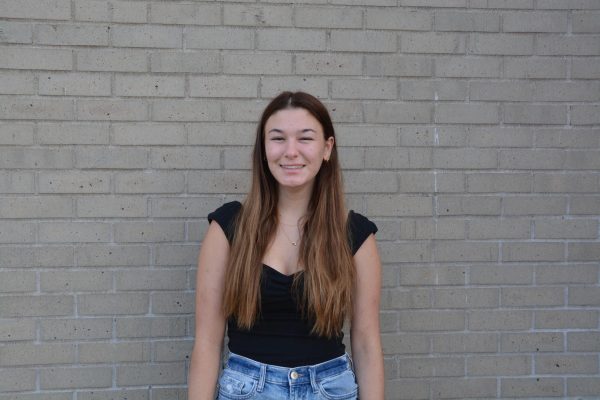 Jordan Gallo, Senior Editor
Jordan is a senior at Aliso Niguel and finishing out her third year at the Growling Wolverine as a Senior Editor. She enjoys creating writing in addition...