New Dollar Tree Opens in Town Center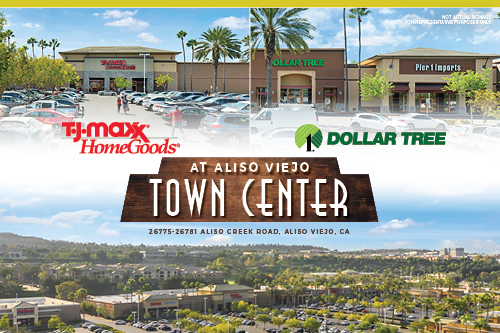 As of January 2021, Aliso Viejo residents have enjoyed the newly-opened Dollar Tree in Town Center, now occupying the previous Aaron Brothers location.
  The new store provides more shopping options for those on a budget. All products are sold for $1 or under, and the store has a vast selection of goods to choose from.
  Hayley Halaby (12) says "My favorite section of the store is the card aisle because you can find thoughtful cards for any occasion for only $1. It is much more cost-effective than buying a card from Target, CVS, or any other store, which can sometimes cost up to $8."
  The Dollar Tree has a broad variety in their merchandise. Products range from cat food to scented candles to sunglasses. Their seasonal holiday items are great for any celebration. Decorations such as streamers, balloons, signs, and miscellaneous baubles can be found throughout the aisle. From personal experience, it is a perfect place to find last minute birthday gifts.
  Maggie Finnegan (12) mentions "The last time I was there, I bought a few things for Valentine's Day. I'd say the best finds are a few of the grocery foods that you can get for cheaper."
  As grocery items go, their honey barbeque sauce is just as delicious as any name brand bottle. My research proves that the sauce pairs incredibly well with baby back ribs.
  Snack items are an especially terrific find there. While a bag of chips may cost $3 elsewhere, the Dollar Tree makes it easy to concoct the perfect movie snack mix at a very low price. 
  With Five Below just a few doors down, there is obvious potential for rivalry. Both stores have analogous business approaches and offer low priced merchandise to consumers.
  "I feel the Dollar Tree is a great addition to Town Center because it is always fun to get great items for such low prices. However, I do worry about the competition it will have with Five Below, as the purpose of both stores are similar, yet the Dollar Tree is even less expensive" says Halaby.
  Of the Aliso Niguel High School student population, a majority of students have not yet visited the store. Some students who have visited the store believe this Dollar Tree could be improved.
  Allie Weber (12) specifies "I have honestly been to better Dollar Trees. It was small, didn't have a lot of stuff, and it had a funky smell. There were only two employees in the store so the line was super long, however they were doing their best. The Dollar Tree in Laguna Woods is definitely a better store than the location in Town Center."
  For the amount of space allotted to the store, their distribution of products is done well. While there are other, possibly better locations nearby, the convenience of this store being right down the street is a definite plus. Students can see for themselves what the store has to offer by taking a trip to the Aliso Viejo Town Center.