Ziggurat
One of the most notable buildings that make Laguna Niguel a unique city in Orange County, the Ziggurat, is currently being sold. The Ziggurat has a significant history in Laguna Niguel, such as being part of a movie in 1975.
It all started when an aerospace company, North American Aviation, was looking for a new building for their company. Laguna Niguel was a perfect place since the only homes at that time were along the Crown Valley Corridor. Construction began and the company wanted four offices above and three levels below since the company wanted corporate offices above a light manufacturing facility. However, during the three years of construction, North American Aviation merged with another company, North American Rockwell. 
When construction was finally completed in 1971, Rockwell decided to not move in. Although there was no confirmation on why, many suspect that it was due to budget reasons. No one occupied the building for three years until Rockwell traded the buildings to the government for three buildings near LAX. The building went to an independent agency of the Federal government, the General Service Administration. The purpose of the agency is to help supervise and support other federal agencies. 
After the General Service Administration, the building was mostly unoccupied until 1978. The building was later named after a local congressman, Chet Holifield. The government then decided to sell the building in 1984, however, was unsuccessful. The building is currently owned by the IRS and Homeland Security, as well as a Child Care Facility. 
The building is currently being auctioned off and is said that the bidding started at 70 million dollars. Ryan Harman, the senior vice president at Lee & Associates, stated, "The auction platform is a problem. The rise in interest rates has affected the developer's ability to get financing, now double of what it was. It makes underwriting more challenging. If there is a historical designation and the federal government wants to do a lease-back, the deal is not clean; you don't just pay $70 million and do what you want."
Leave a Comment
About the Contributor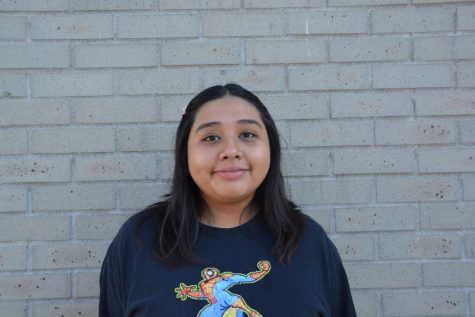 Jaylenne Pliego, Photographer
Jaylenne is a senior in high school, and likes listening to music and editing. She also enjoys writing articles.