Saddleback Promise Program
The Saddleback College Promise Program covers eligible students' first two years of college, including registration fees, the health fee, support for book costs, and an ASB stamp. 
     Acceptance into this program is first come, first served and only goes to first-time college students. Those who took college classes before their high schools graduation such as Dual/Concurrent enrolled and Special Admit students are still eligible. Students must also be California residents or be eligible by the AB 540/Dream Act status and be willing to attend Saddleback College full-time. 
      The Promise Program is excellent for obtaining a 2-year degree without transfer, earning a career technical certificate without transfer, obtaining an associate's degree and transferring to a four-year institution, and for those planning to transfer to a four-year institution without an associate's degree.
      This program specifically covers enrollment fees, any required material fees, any required field study fees, required student health fees, an ASG card, incidental costs up to $100 per semester, and textbook costs up to $300 per semester. 
      Saddleback conducted a survey that resulted in over 700 responses to the question, "how will 2 years of free college through the Saddleback College Promise Program make a difference in your life?" 25% of responses showed that the Promise Program removed financial stress, 19% were able to save money, and 14% were able to transfer to a four-year college after completing the program.
      Success Coach at Saddleback College, Georgina Martinez, noted that the "program is only a few years old but our data is showing that Promise Program participants have higher GPAs, complete more credits, and persist at the college at higher rates than comparable students that are not in the program."
      In order to be accepted into this program, students must have an active application with Saddleback, confirm their residency status, submit a Financial Aid application, complete the matriculation process, and register for classes. 
      Students from Saddleback gave their testimonials on the Promise Program and shared how it changed their lives and prepared them for the future. One student following a literature and language learning pathway shared that "the Promise Program will allow me to move through life easier, without worrying about student debt. Without having to worry about student debt, I can save more money for the future when I need to buy a house and support a family."
      In order to enter Year 2 of this program, students are required to see a counselor once per semester, complete a FAFSA or California Dream Act Application, complete at least 24 units, and earn a minimum cumulative GPA of 2.0 by the end of the spring semester, and be on track in terms of math and English classes required.
     The Saddleback Promise Program helps ease financial stress and prepares students to take on a four-year college while allowing them to save money. 
Leave a Comment
About the Contributor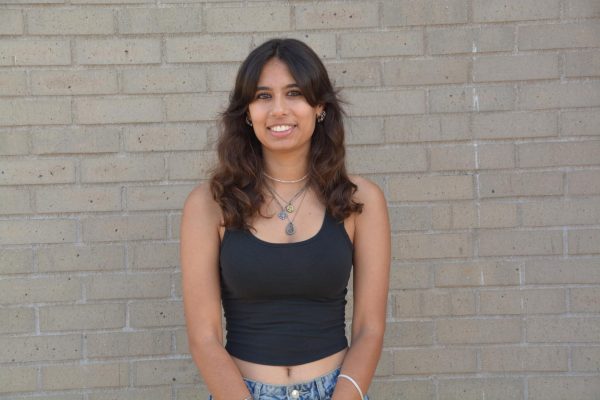 Maya D'Lima, Copyeditor
Maya is currently a junior at Aliso Niguel High School. This is her second year in newspaper and she is excited to continue writing for The Growling Wolverine....