2022 California Propositions
The 2022 Election is just around the corner, and California propositions are a hot topic. Many topics regarding abortion rights, education, and climate change are arising, and here is everything you need to know about this year's California propositions. 
Proposition one regards the topic of abortion and contraception. This would be granting fundamental rights for women's reproductive rights. It would include the right for women to be entitled to whether or not she wants to carry or refuse the child. 
Abortion and reproductive rights for women have been a very heavy debate for thousands of years and historically, the California Supreme court approved the protection of abortion and contraceptive access. The California Constitution has already granted women the right to their own bodies but there is not a clearly drawn line on whether it is truly guaranteed or not. With the recent overturning of Roe V. Wade, many Californians are worried about the future status of reproductive rights and their legitimacy. 
Many advocates of abortion rights, including Governor Newsom, were quick to implement Prop 1 in hopes to make it clear that the reproductive rights of women will remain untouched. 
Issues regarding the Kidney Dialysis Clinics are introduced in Proposition 29 in which would require clinics that deal with Kidney Dialysis to have a physician, nurse practitioner, or physician assistant with at least six months of experience. Those with experience would have to be required to stay on-site or on-call. 
This proposition also requires clinics to report infection-related information to CDPH. Union-United Healthcare intends to reform and improve industries by introducing this prop. With 80,000 Californians receiving Kidney Dialysis treatment, according to the State analyst's estimate, the clinics have received roughly $3.5 billion a year. 
The California Democratic party and the Service Employees International Union-United Healthcare workers west strongly support the prop and believe that with their high profit being gained each year, dialysis companies should be investing more. While others of many medical associations like the California Medical Association and American Nurse Association strongly disagree as they claim it is unnecessary and the new requirements will result in dire, dangerous consequences.
With electric cars becoming more and more popular by each year, Proposition 30 discusses an income tax on millionaires for electric cars. The idea is that Prop. 30 will place a tax that would increase Californians' profit that have an income of over $2 million per year personal income tax by 1.75%. This money would be going toward climate programs that sought to clean California's dirty air and work toward decreasing greenhouse gas emissions. With California's wildfire season already occurring, part of the money would also go toward training and hiring firefighters. 
The plan is to have the tax implemented in January 2023 and end in January 2043. The prop has many supporters like the California Environmental voters and Lyft that argue these investments will provide more resources to firefighters and the money will help towards improving the manufacturing of electric vehicles. 
However, there are many in opposition of this like Governor Newsom and the Republican party. They believe it is unnecessary and already pay enough taxes as it is with the high living taxes and personal income taxes. They fear that California residents will want to move out and drive our country into economic disarray. 
Leave a Comment
About the Contributor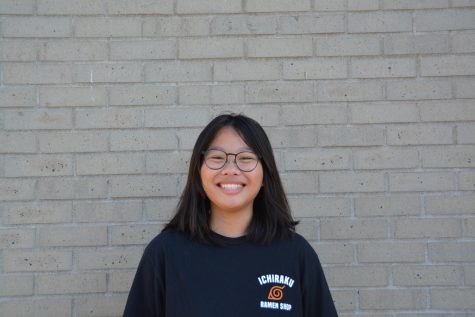 Kaila Kelly, Staff Writer
Kaila is a Junior at Aliso Niguel Highschool that is ready to take on challenges and get ready for this year's Growling Wolverine. Kaila is optimistic...