2022 local Elections
On Nov.8 the cities of Aliso Viejo and Laguna Niguel will be holding their General Municipal Elections for 2022. These elections coincide with the Statewide General Election of California, which is held on the first Tuesday of November in every even-numbered year. 
This year, the city of Aliso Viejo will hold elections for two City Council positions and one ballot measure. 
The candidates for Aliso Viejo City Council are Max Duncan, Payal Avellan, Tiffany Ackel, Tara Ricksen, and Arthur Osorio in order of which they will appear on the ballot. 
Max Duncan, whose occupation is a technological architect, is an Orange County native. In his candidate statement, he explains he will "support and enhance law enforcement efforts" in the city to address the upsurge of crime. Furthermore, he wishes to improve pedestrian and bicyclist safety while opposing increased tax rates.
Next on the ballot is Payal Avellan, a mother and non-profit director. In her campaign, she is prioritizing infrastructure, public safety, economic recovery, and sustainability as the city comes out of the pandemic.
 She explains in her statement that the city must focus on "the quality of our environment" along with local infrastructure. She promotes buying from local businesses to encourage the economic growth of Aliso Viejo. 
Third on the ballot is Tiffany Ackley, who has served the past four years on the City Council. If elected, she promised to promote "financial viability, public safety, and building programs" alongside creating community events that encourage togetherness. 
Next is Tara Rickensen, running for her first time on the City Council. Her occupation is a small business accountant and she is a wife and mother. She opposes increases in taxes and runs on a campaign for public safety by collaborating with local law enforcement.
Finally on the ballot is Director of Technology Arthur Osorio. He currently serves on the Wood Canyon Elementary School Board and if elected he plans on "engaging with local schools" to work out the difficulties they are having. In addition, he wishes to preserve the natural environment of Aliso Viejo and maintain its beauty. 
Laguna Niguel residents are currently able to view who they can vote for to be on the City Council for the next election cycle in four years. These representatives are Republicans Melissa Caldwell, Ray Gennawey, Jeff Von Waldburg, and Stephanie Winstead, and Democrats Javad Mokhbery and Stephanie Oddo. 
Melissa Caldwell, first on the ballot, is running on a platform of financial stability, economic opportunity, and keeping the community safe. She is currently helping spread the word on Laguna Niguel's e-bike action plan alongside the police department and has lived in Laguna Niguel for over a decade.
According to her website, Caldwell seeks to "promote, educate, and protect all aspects of public safety so that Laguna Niguel remains one of the safest cities in California."
Ray Gennawey is an Orange County Deputy District Attorney and the second on the ballot for City Council. Ray is a Laguna native, having lived there his whole life and having graduated from Aliso Niguel High School. Like Caldwell, his number one priority is public safety, although his other goals include supporting local businesses and maintaining the character of Laguna Niguel.
Javad Mokhbery, an Iranian immigrant, is currently both the founder and CEO of a local tech company, FUTEK. Starting at humble beginnings, Javad has now amassed enough affluence to become a local philanthropist, donating money to numerous education programs. He is running for City Council under the platform of protecting family values, improving the local economy, and, similar to his opponents, prioritizing public safety.
Stephanie Oddo, fourth on the ballot, describes herself on her website as "an experienced leader and compassionate resident of Laguna Niguel" who had previous jobs as a public servant and "lifelong civic leader."
Oddo is running on the platform of public safety first and foremost, with a smaller focus on accountability in city staff, improvements to fire safety, and support of local businesses. She considers the open spaces of Laguna Niguel to be a particularly important part of the city's charm, and as such aims to protect them.
Jeff Von Waldburg is the fifth on the ballot and decided to run for City Council due to the improvements he believes he can make to the local government. Jeff seeks to encourage local businesses to flourish by minimizing bureaucracy, along with improving the city's infrastructure. This is Jeff Waldburg's first time running for City Council.
Stephanie Winstead is the final candidate for Laguna Niguel City Council. She has served the city in many ways over the last decade, from being a member of the Laguna Niguel Chamber of Commerce to be a Commissioner of the Parks and Recreation department. Winstead is in support of broadening the resources of local law enforcement and maintaining low taxes.
To be able to vote in these elections, residents must be registered to vote 15 days before the election. Those eligible have the option to mail in their ballot, deliver their ballot to a drop box, or vote in person at a voting center. For more information regarding voting and elections visit the city website and https://ocvote.gov/.
Leave a Comment
About the Contributors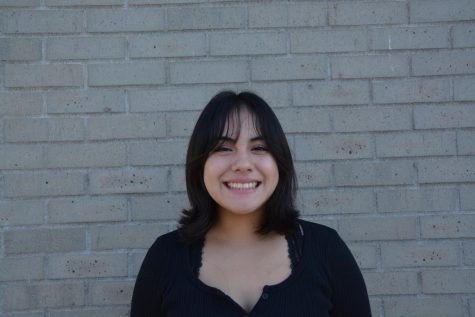 Ashley Aguirre, Senior Editor
Ashley is a senior at Aliso Niguel High School. This is her third year writing for the Growling Wolverine Newspaper and she is now a Senior Editor. In...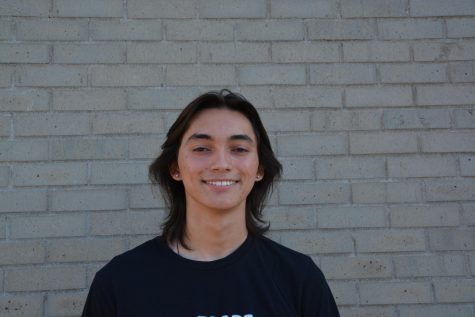 Everett Mattinson, Staff Writer
Everett is a Senior at Aliso Niguel who is starting his first year at the Growling Wolverine Newspaper. He enjoys writing and taking photos, and is looking...