The Evolution of Elvis
With the release of the new "Elvis" movie, a resurgence in the King's popularity has emerged. A new generation is beginning to appreciate his music, while new information about Elvis' life is becoming common knowledge. 
    Elvis Presley is a pop culture icon, and his influence can be seen all throughout pop culture, and especially in the U.S. as a whole. Graceland has remained the most popular estate to visit in the U.S. just after the White House, and Las Vegas is known for hosting annual Elvis look-alike contests. However, these events are often primarily targets of those who lived during the Elvis era, or whose parents played his music. 
     Prior to the release of the Elvis biopic, the most recent movie to include Elvis for a younger audience was Disney's "Lilo and Stitch." The titular characters are huge Elvis fans, and his music is featured more on this soundtrack, than any of his own movies. However, this movie did not have the same effect on the current generation as much as this year's "Elvis" did. 
     The film has grossed over $284 million worldwide and is the third highest grossing music biopic since the 1970s. Directed by industry veteran, Baz Lutherman, he creates a glamorous cinegraphic world, and tells some of the unknowns of the star's story. This is his highest grossing film ever in both the U.S. and Canada, beating "Great Gatsby."  
      The impact of this film has created a resurgence in Elvis's stardom and relevence, which many credit to actor Austin Butler, who portrayed Elvis. However, many other people in the younger generation have always held an appreciation for Elvis, regardless of the movie.            
        Ashley Atkinson (10), "I've always enjoyed the persona of Elvis. I don't necessarily listen to his music, but I do respect him. As someone who loves costumes and design, I've always taken inspiration from his bold choices." 
        Molly DeWees (12), "His music is very calming, and exciting. It's interesting to see how far Rock'nRoll has come since he brought it mainstream." 
      Others, however, have only begun to favor Elvis as they feel it is a trend that is popular. While this still has led to an increase in his popularity, like all trends there is a potential for it to fizzle out. 
     Atkinson says, "It's always hard to see people jump on a bandwagon when they don't understand something. But it's like that with most things nowadays. 
      While people love Elvis for a variety of reasons, the film offered all types of fans a new insight and appreciation for the star. By exposing the relation between Elvis and his manager, greater sympathy has been promoted. By seeing how daring Elvis was in a time period full of constraints, it's inspired other people. 
      Most importantly, Lutherman aims to depict an accurate story. He includes the blues and R&B music that inspired Elvis, and accredits various black artists in the film, conveying the multiple influences of the Rock'n Roll genre. Lutherman does not shy away from Elvis's faults or hardships, and is able to humanize an idol. 
      The essential factor in the Elvis resurgence is people see themselves in him, and see him simply as a human capable of incredible things. 
Leave a Comment
About the Contributor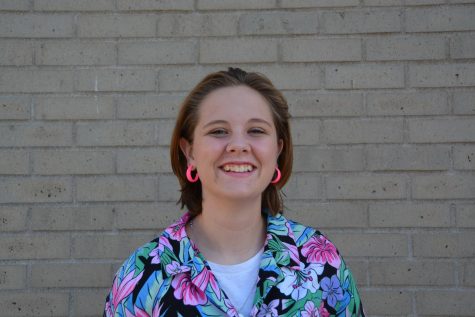 Isabel Cravens, Copy Editor
Isabel is currently a senior at Aliso Niguel. This is her third year in newspaper, and she is very excited to write again for the Growling Wolverine. She...