California's Recall Election
  On September 14, 2021 California began their election to recall Governor Gavin Newsom. Although true traction with the recall was created due to Newsom's response to COVID, he ultimately retained his position as Governor of California. 
   A recall election is a power reserved to all Americans. Voters must first start a petition. Once the petition has as many signatures of registered voters in the specific state as necessary, an official election to remove an elected official is started. In an election to recall a Governor in California, 1,495,709 signatures are needed. The petition for the recall of Newsom ultimately had a total of about 1.7 million valid signatures. 
  According to the New York Times, the majority of the coastal part of California voted to not recall Newsom. Northern counties such as Modoc and Lassen had about 80% of votes towards recalling Newsom, therefore placing about 20% towards not recalling Newsom. There are a total of 58 counties in California. 29 counties voted "Yes" and 29 counties voted "No". The main component that saved Newsom from being recalled was that large counties-population wise-such as Los Angeles, San Diego, Orange County, Riverside, and San Bernardino voted to not recall him. 
  Had Governor Newsom been recalled, Larry Elder most likely would have replaced him. According to ABC news, Larry Elder was in the lead to replace Newsom. 
  Elder had a campaign website throughout the recall election. Even before the election was officially started and ballots were cast, Elder dedicated a section to his website for people to report suspicious activity. This suspicious activity included voter fraud or incorrect counting of the ballots. Some were enraged that Elder was implying that the election would be rigged. Others agreed with Elder that the election would most likely be rigged or tampered with.
   According to ABC news, the individuals who started the recall petition explained they have been upset with Governor Newsom and his actions as Governor since 2019. Some in support of the recall explained that they disliked Newsom's moratorium on the death penalty. Others stated they were upset with Newsom's response to COVID. Most were upset that Newsom had placed mandatory usage of masks, and that he had closed businesses.
  Newsom's recall petition was allegedly started by the extreme right wing politicians, according to most left leaning news sites. It was allegedly an attempt at a power grab. This power grab was an attempt to get a republican as Governor, in their opinions. 
This is because California is a blue, or mainly democratic, state that is unlikely to elect a Republican.
  California's voter demographic is majority democrats at nearly 50%, followed by registered independents, and then distantly Republican. It's this voting demographic that supports the belief that a republican could not win in a general election. 
  Now that Newsom is guaranteed to hold his position as Governor of California, he has resumed his work. Newsom will remain as Governor of California until the next election, which is in November of 2022 unless there is another recall election before then.
Leave a Comment
About the Writer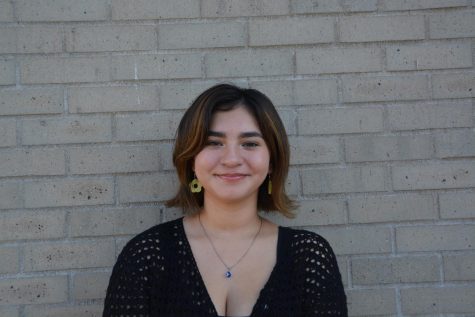 Mia Roman, Social Media Coordinator
Mia Roman is a senior at Aliso Niguel High School. This is Mia's third year on the Newspaper Staff. In her spare time, Mia enjoys listening to music and...