The Midterm Elections
The midterm elections losers and winners were revealed on the 8th of November. These are the positions being voted on: U.S. senator, governor, lieutenant governor, secretary of state, controller, treasurer, attorney general, and local races. Additionally, some local propositions and races for U.S. representatives in Congress, State-senator, and State Assembly members are also up for election.
Gavin Newsom is set to be the projected winner for the position of Governor, effectively defeating his opponent, Brian Dahle. Newsom had 58%, while Dahle only had 42%. On the governor's debate, Newsom spoke about what he would do with his term, "We want to double-down, quadruple-down on our energy policies, our climate policies. We want to address the vexing issues of extremes: extreme drought, extreme weather."
The projected winner for California's Lieutenant Governor is Democratic Eleni Kounalakis. She is currently defeating her opponent, a city council member, Angela Underwood Jacobs. Kounalakis is presently in the by 58%, while Underwood Jacobs only has 42% of the votes. 
Democratic Rob Bonta won for the position of California's Attorney General. Bonta defeated Nathan Hochman, who is a former federal prosecutor. According to the Associated Press, this would make Bonta "the state's top law enforcement official." Bonta also made history by being the first Filipino to be a state Attorney General. 
Proposition 1 is focused on reproductive rights and will add "reproductive freedom" to California's state constitution. The proposition won by 65%, which is around 4,155,278 voters who agreed with it. However, nothing will change in the procedure of abortion, which is only available for the first 24 weeks of pregnancy. Newsom responded to the passing of Proposition 1, saying, "We have governors that won their reelection tonight in other states that are banning books, that are banning speech, that is banning abortion, and here we are in California moving in a completely different direction. That's a deep point of pride."
Proposition 28 was quickly passed and won by 62% of the vote. The proposition states that it will ensure arts and music programs, and it will be around $1 billion annually to run this proposition. 
California will allow a law that bans flavored tobacco products after passing Proposition  31. The proposition won by over 63%.
However, some propositions did not pass, such as Propositions 26 & 27. The propositions were among the most expensive ones on the ballot, which were rejected by over 70% of Californians in Proposition 26 and 82% by Proposition 27. Propositions 26 & 27 would legalize sports wagering and expand commercial gaming, which was proposed by the Native American tribes and the gaming industry. 
Proposition 29 was among the propositions that didn't pass. The proposition would make major changes to the doctors operating on patients with kidney failure, around 80,000 people. The proposition was rejected by 70% of Californians.
California's wealthiest residents won't receive a tax increase after Proposition 30 was rejected by 59% of Californians. The propositions would have increased taxes to $2 million to help California create more electric cars. 
There are still more votes to count and some experts believe that it will take weeks until Californians know who won the midterm election. Sacramento County spokesperson Janna Haynes stated that ballets do "take a while to get through all the conditional voter registrations that came in over the last 11 days, as well as anybody who submitted a vote by mail ballot that didn't have a signature or the signature didn't match. We'll take every moment that we need to in order to make sure everything is processed and accurate."
Leave a Comment
About the Contributor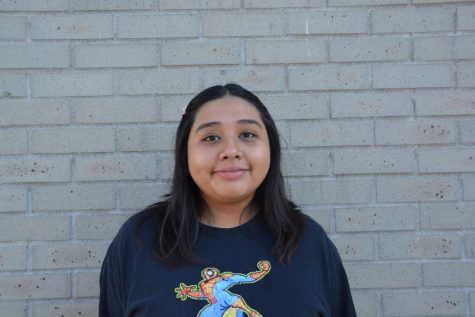 Jaylenne Pliego, Photographer
Jaylenne is a senior in high school, and likes listening to music and editing. She also enjoys writing articles.