New Supreme Court Justice
  On Thursday, April 7, Judge Ketanji Brown Jackson was confirmed to the Supreme Court as the first Black woman to sit on the highest court in the nation. The Senate voted 53-47 in favor of Jackson, with only three Republicans joining Democrats. 
  She will replace Associate Justice Stephen G. Breyer at the end of the Supreme Court's current term. Justice Breyer announced his retirement on Jan. 27, promising to step down "assuming that by then [his] successor has been nominated and confirmed." This announcement had come after many Democrats had pushed him to retire in order to ensure a Democratic nominee. They feared that if Democrats lost the Senate in the midterms, it would be extremely difficult for President Biden to get a nominee through the confirmation process. 
  During her confirmation hearings, Jackson was questioned by Republicans about how radical she was in her policies. Senate Republicans pushed hard to display her as a radical leftist who was easy on crime and who would move the country towards the left. Republicans used many of her rulings as a federal judge and her actions as a federal public defender to criticize her views on sentencing. 
  During her questioning, she affirmed that she has a "methodology" when deciding cases, but that she did not have one single philosophy on the law. Jackson was able to stay calm during her hearing and continued to assert that she would follow the Constitution and not her own personal beliefs. 
  Her confirmation was extremely bipartisan, as the Senate Judiciary Committee deadlocked when making their decision. The split was along party lines, and her confirmation vote in the Senate was split similarly. In the 53-47 decision, Sens. Susan Collins of Maine, Lisa Murkowski of Alaska, and Mitt Romney of Utah were the only Republicans to vote across party lines. This partisan decision continues the increasing trend of party line voting when it comes to Supreme Court nominations. 
  Recently, the nomination and confirmation process has become much more controversial and much more partisan. All three of Donald Trump's nominees were confirmed by very slim margins and with no bipartisan support. Both sides are trying to control the future of the nation through Supreme Court nominees as the confirmed justices will hold that power for many more years than the president can. 
  Judge Ketanji Brown Jackson's confirmation means that for the first time in the nation's history, there will be a Black woman on the Supreme Court. When she is sworn in, it will also mark the first time that the Supreme Court has had four women, as well as mean that a majority of the justices will not be white men. Breyer's seat on the Court will go to an extremely qualified judge who has earned the right to be there. Too political?
Leave a Comment
About the Contributor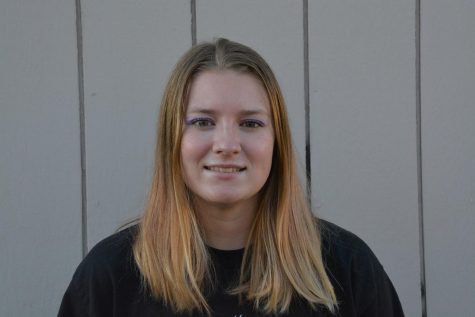 Allison McCutchen, Staff Writer
Allison is a senior at Aliso Niguel High School and this is her second year in the newspaper. She enjoys playing softball with her team, and loves to read...