Girls Soccer Season is Over
The Aliso Niguel Wolverines have been statically cheering for all three of their soccer teams this 2022-23 season. But as the season comes to an end, it is fair to say that each team has had its ups and downs.
Aliso Niguel's Frosh Soph team ended this year with a final winning record of five wins, two losses, and one tie in their League Tournament. The soccer team secured four shutout wins against San Clemente, San Juan Hills (twice), and Capistrano Valley (twice). 
Adding on to that, the team's coach, Payton Suirek, not only led the girls to an all around great League Tournament, but also a great 2022-23 Pre-Season. Their Pre-Season final winning score stands at six wins and only one loss. Furthermore, four of those wins were complete shutouts. Aliso Niguel's Frosh Soph team had a profound 2022-23 season this year.
Not only did they secure victories, but also the Junior Varsity team. The Girls JV team won four games during Pre-Season, and lost three games. Both two of those winning games and two of those losing games were shutouts. The JV team continued on to their League Tournament and managed to win three games. Twice against Capistrano Valley and once against Tesoro High School. However the team did suffer defeat as they lost four games, and were unable to score a single goal in those losing matches. The girls lost to San Clemente twice and to San Juan Hills twice. The soccer team also tied once this League Tournament against Tesoro High (1-1). 
Aliso Niguel's Varsity Girls Soccer team  had a rough season this year, but still acquired some victories along the way. Most recently, the girls played against Tesoro High and won their home conference game with a final score of 3-0. A shutout game. Winning their last game of the 2022-23 season
Previously, the team went up against San Juan Hills High School. They were defeated in their home conference game with a final score of 2-0. Another shutout game.
With these two final games in mind, the Girls Varsity Soccer team holds a League Tournament record of two wins, three losses, and three ties. They defeated Capistrano Valley and Tesoro High in their winning games. However in their losing games, the girls were defeated by San Juan Hills twice and Capistrano Valley another time. At the same time, the team's tied games were fought against San Clemente (twice) and against Tesoro High School  on another occasion.
However, the girls experienced an even rougher Pre-Season as they lost three times against Los Alamitos, Harvard Westlake, and Millikan. But they did secure one tied game against Hart High School. 
At the end of the day with all of these hard fought games, these girls put in their greatest efforts and strengths possible, and that's what made this 2022-23 season a great success.
Leave a Comment
About the Contributor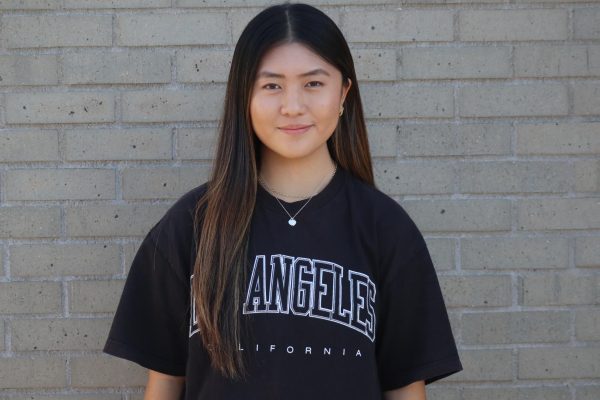 Victoria Baek, Layout Editor & Photographer
Victoria is currently a junior and this is her second year on the newspaper staff. She is also the president of Kindness Krew at ANHS and enjoys reading...