Girls Water Polo Makes a Splash
As the winter sports athletes continue playing and working hard throughout their season, one team still strives for a win every game. 
The captains of this year's Girls varsity Water Polo team are Emily Lipscomb (12) and Kloe Olivia Escobar (11).
The Girls Water Polo team has been working hard every day, giving it their all in both morning and after-school practices.
Coach Danny Werner states they do "weight training, swim sets, skills and drills, scrimmaging, and everything else possible to improve."
To keep their bodies and minds in shape, Coach Werner keeps the girls in the water or in Aliso's infamous weight room to make them stronger and well-prepared.
Captain Kloe Olivia Escobar (11) states, "We put in the work in both the pool and weight room so that we stay prepared for game days." 
Overall, the Girls varsity Water Polo team has a score of 12-9.
In league, the girls have a score of 4-2, placing second in the Sea View League. 
Coach Werner claims his goals for this season are to "Win league and go to CIF."
Although the start of the season was rough with a loss to JSerra Catholic High School, the girls managed to follow through with winning their next three games. 
One of these games had led them on their streak of winning games. The girls came through as the match resulted in a win by Aliso against University High School on Nov. 18. The final score was 9-8 with Aliso taking their first win of the season.
Some of their highlights for the season include wins against Tesoro, Mission Viejo, Marina, Arcadia, San Juan Hills, Garden Grove, and Cypress High School. 
The girls have played Tesoro High School twice and won both times. On Jan. 10, Aliso won significantly against Tesoro with a score of 12-1. On Jan. 19, Aliso beat Tesoro again with 12-9. 
The girls have also played Mission Viejo High School twice, leading both to victories. 
The game where Aliso scored the most was against Garden Grove High School. On Dec. 15, the girls managed to win 18-3. 
Although the girls have been strong in their comeback this season, it has definitely been challenging. 
Escobar reveals, "We've had a lot of girls that have been out due to injuries, but as a team, we've been staying strong." 
From losing to difficult teams and then playing them again and winning, the girls have definitely been working hard and proving to themselves that they can overcome losses by growing as players and as a team. 
Leave a Comment
About the Contributor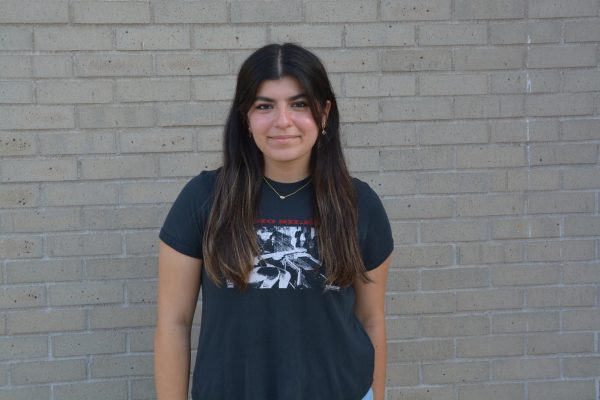 Roxana Bazargani, Social Media Coordinator & Photographer
Roxana Bazargani is currently a  junior at Aliso Niguel High School who is looking forward to her second year at the Growling Wolverine. In her free time,...