ANHS's Wrestling
Wrestling is a very physically demanding sport, it requires hours of practice. Here at ANHS the wrestlers go through numerous stretches and drills along with live wrestling and conditioning. Getting worn out easily is never a good sign in any sport which is why wrestling, being the grueling sport that it is, requires preparation. The matches can only last minutes so recovering quickly is vital. Both upper and lower body strength is fundamental in keeping their balance and having enough muscle endurance to force the opponent to the ground. 
Wrestling Coach Colwell has been at ANHS for 15 years and from his experience says, "they have to have a drive, it's an intense sport to compete in." 
The sport has been called many things ranging from entertaining to challenging. To be a part of it in high school would mean building one's self-reliance and stamina. 
Steve Fraser, a wrestling champion, writes on the Sackville wrestling club website, saying, "Wrestling is one of the greatest sports there is for helping young kids build their character, develop self-confidence, improve discipline, and strengthen their will to succeed."
ANHS wrestling does not have tryouts, as long as you can get through the practices you are qualified, being dedicated will lead you on the path to success. 
Take the Benenati twins, according to their coach they are some of his best wrestlers since "they are ready to practice" and they are top 40 in the state. 
ANHS Varsity wrestling team has recently won league competitions against El Toro, Tesoro, and Trabuco High School. Sending them off to CIF which will take place between Jan. 28 and Feb. 9 between San Clemente and Capo Valley. 
For the past six years, ANHS has upheld an impressive reputation of making the top two when competing in leagues. This 2022-2023 season the wrestlers continue to work hard at keeping it up. The goal is to pass the individual CIFS, then the masters level, and finally, get into state. 
These matches are won by accumulating points. Moves like escapes, takedowns, and reversals, along with penalty points make an individuals overall score rise. These wrestlers are also playing against those in their same weight class leading to individual league finals for each. In boys varsity wrestling Nathan Nicols placed first in his and for girls varsity,  Eliana Trevino and Roslyn Martinez both came in second.
Leave a Comment
About the Contributor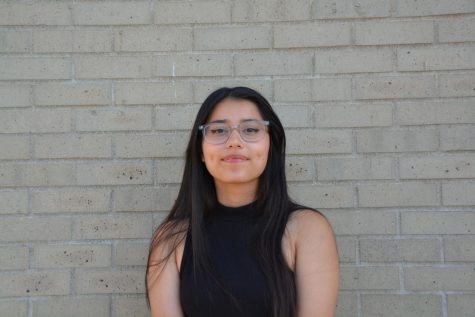 Lis Gonzalez, Copy Editor
Lis is a sophomore at Aliso Niguel. Speaking to people has never been her forte so she likes to write to them instead. She doesn't trust people who prefer...