Marching Band: Concluding the Season with Competitions
     From October to November, the marching band and color guard participate in weekly competitions that test not only their skills but their strength and precision. 
      Their show this year circles around nightmares and is called Träume. It's focused on a young girl tortured by demons during her nightmares, and when she wakes up, she finds herself in hell. 
      A color guard enters the scene with dark and mysterious outfits and acts as the visuals for the marching band. They complement each other throughout every performance and greatly contribute to the football games when they perform during halftime. Both groups are known for their stunning outfits, hard work, and concepts that never fail to amaze. 
      On Nov. 5, the marching band, drumline, and color guard scored 302 points for music performance during their competition. They earned 292.50 points in the music/visual category and 153 points for their visual performance, scoring the highest in their division for both categories. Their auxiliary scored 82 points and Percussion 76.25, also scoring higher than the rest of their division. Overall, marching band, percussion, and color guard came first place in their division, 2A. 
      Member of color guard, Mikalynn Briggs, shared how her favorite part of the weekly competitions is performing. "It is so fun for me to go and do something I love doing and perform for other people to enjoy. It is so rewarding after I finish to watch our performance and see how much our hard work is paying off." 
    When asked about their show, Träume, she hopes "the audience understands the storyline of our show which tells of a girl experiencing a nightmare. The rest of the band and Colorguard embody the demons that are haunting her until she wakes up at the end of our show."
            On Nov. 12, the marching band, drumline, and color guard made it into the championships at Riverside King High School. Championships were held on Nov. 19, and they were judged on assembling, auxiliary, and percussion. Overall, the color guard got fifth place and the drumline got second place. The marching band got a tenth place out of 32 bands at the 2022 SCSBOA 2A Championships. 
      Member of the marching band, Kaila Kelly, shared how she thinks "that we all form a bond together that is strong and I can't imagine not being with them all the time because of how much time we spend together." 
    She also hopes the audience sees how the show "conveys a girl trying to escape from a nightmare as demons chase her throughout the story and we hope that the audience understands the depth of what our show is trying to emphasize."
      Marching band began practicing once school got out and continued through the summer, constantly devoting energy and determination to making Träume the alluring show it was. 
Leave a Comment
About the Contributor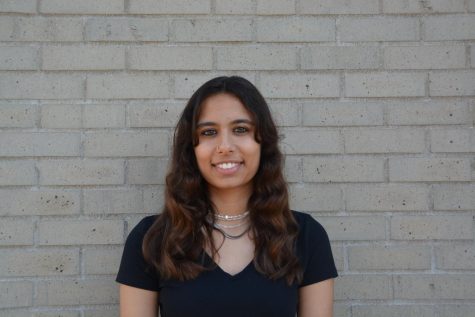 Maya D'Lima, Staff Writer
Maya is currently a sophomore at Aliso Niguel. This is her first year in newspaper and she is excited to explore journalism as she is most familiar with...