Aliso Niguel's Wrestling Takes on CIF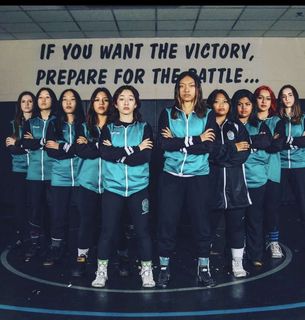 Aliso Niguel's Wrestling team has fought hard this season and planned to take that energy into CIF. Unfortunately, the tournament ended sooner than they had hoped as although they wrestled a close match, they ultimately lost in the first round. Both Coach Colwell and the team were disappointed in the results as they all, "felt we could have won the match and potentially the next couple of matches as well so making an early exit from the tournament was upsetting." 
  Although CIF duals did not go as planned, the Aliso Niguel Wolverine's Wrestling team still had another shot during CIF Individuals which took place Feb. 11-12. In order to qualify for CIF Individuals, the athletes had to place 4th or higher in their weight class, and Aliso Niguel had 11 male wrestlers and 6 female wrestlers qualify. Nathan Nichols (160) and Chloe Kitagawa (101) were both conference champions this season. 
  The boys who qualified are Khaisen Chen (108), Egan Anselmo (113), Vincenzo Benenati (126), Robert Harris (132), Daniel Kington (138), Luciano Benenati (152), Brandon Lensky (182), Ryder Karle (195), Alejandro Marquez (220), and James Perez (285). There are two alternates: CJ Lee (120) and Derek Simpson (145). 
  The girls who qualified are Roslyn Martinez (106), Kristina Dealmonte (111), Angie Mojica (121), Daisy Sandoval (152), and Sarah Cuenca (170). The girls also had two alternates: Nayely Morales (126) and Lisa Yamasaki (133). 
  CIF Individuals went well for the Wolverines. For the boys, 6 out of 11 wrestlers placed and 4 are advancing to Masters. Nathan Nichols, Luciani Benenati, Vincenzo Benenati, and Robert Harris placed in the top 6 in order to advance. Daniel Kington and Alex Marquez placed 7th and 8th respectively. 2 out of 6 girls were able to place and qualify for Masters, Chloe Kitagawa and Roslyn Martinez. Chloe Kitagawa (12) said she is proud to have qualified, but her end goal is getting past Masters and she is excited to get to compete. 
  Coach Colwell was happy with the results and said that he thinks, "the teams had a great showing over the weekend." He also said that more boys placed at CIF this year than in any other year before. He is excited for those moving on to the next level and hopefully to state as well.
  The team was well prepared for CIF after going 8-5 during the season. They placed second in the South Coast League after going 2-1. They lost to Trabuco Hills in preseason but when the regular season came around, the team was able to turn it around to defeat them by 15. 
  Once the season ends, the team will start practice at the end of March and be working out at least twice a week. They will continue to have tournaments on the weekend through the spring and summer. Aliso Niguel's Wrestling Program will also be hosting a kids club for new students coming in to join the team. 
Leave a Comment
About the Contributor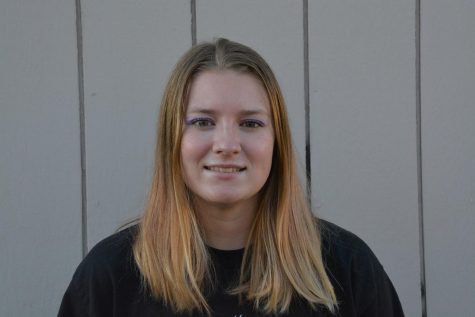 Allison McCutchen, Staff Writer
Allison is a senior at Aliso Niguel High School and this is her second year in the newspaper. She enjoys playing softball with her team, and loves to read...