Boys Soccer
The boys soccer team has been off to a roaring start so far this season. Their preseason started on Dec. 6 and their season started on Jan. 5. They did play in one tournament in December as well.
The boys are playing in the Sea View league with an impressive record of nine wins, four ties, and zero losses. They have yet to lose or tie in their league, making them first place.
Their first game that they played was on Dec. 6 against Newport Harbor and they won 2-0. Four days later they played against El Toro and tied 2-2. 
On Dec. 18 was the start of their tournament where they played Sunny Hills and Estancia with the scores being 2-0 and 1-1, respectively. On the second day of the tournament the team played La Mirada and won 2-1 and Valencia and tied 1-1. Later on they played Valencia again on day three of the tournament and tied 1-1 again.
The team started off the league by playing Trabuco Hills starting off with a win, the score being 3-0. The boys played Dana Hills and beat them 5-0 on Jan. 7. Then on Jan. 12 they beat Tesoro 2-0. After Tesoro they played against Trabuco and won 3-0. Another game played on Jan. 19 against Dana once more and won 4-0. They continued on with their win streak on Jan. 21 against Tesoro and won 3-2. The team played Dana one more time, and beat them 8-0 on Jan. 1.
This year the team is being led by Coach Randy Dodge and Coach Alex Figueroa and three senior captains, Joshua Fisher, Sawyer Sachen, and Steele Arlasky.
When asked about their season Arlasky stated that they, "started off a bit slow but got [their] groove and chemistry back in the Valencia tournament [they] played in. [They] lost in PKs in the finals but since then [they] have been on a hot streak and will continue to."
Fisher agrees with Arlasky about their season, stating, "Yes, we started out really slow in preseason, but since league started we have been unbeatable."
Arlasky and Fisher both said that their main goal and the team's goal is to win their league and make it to CIF, but not only make it to CIF, they want to make it as far as possible. 
When talking about obstacles that they have encountered Arlasky said that moving up from division one to division two has been the most challenging. The teams that they will play in CIF will be more challenging than the previous year.
Let's hope that the boys continue on with their win streak and finish off the season strong and starting CIF strong as well.
Leave a Comment
About the Contributor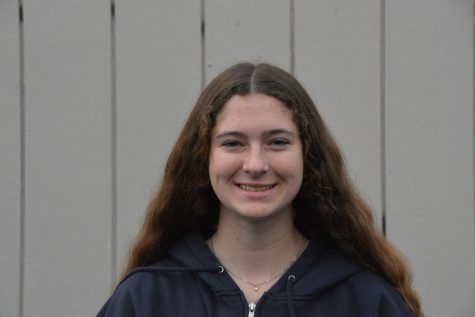 Madisen Rollins, Ads Manager
Madisen is a Senior at Aliso Niguel High School who is returning for her third year as a member of the Growling Wolverine. She loves to play lacrosse,...