Boys Water Polo Splashes Into 2021
  With the start of the new school year comes the start of the new sports season. One team that has had a good start to their season is the boys water polo team. 
  This year the boys are in the Sea View League. They have had multiple games so far. They played University on Aug. 24 and they won with a score of 15-6. They sadly lost their game against Beckman with a score of 5-7 on Aug. 26. But they did win their games against Woodbridge on Aug. 31, with a score of 18-4 and Tesoro on Sept. 1, with a score of 12-3.
  All of these games are pre-season games. Their official season will not start until Sept. 28 against Mission Viejo.
  This year the captains of this year's team are Tanner Haslinger (12), Jake Porter (12) and Bryan Lynch (12).
  When asked about how they have prepared for their upcoming season, Porter (12) said that, "We spent hours a day all summer practicing and working out and preparing."
  Weston Lorenzo (12) stated that the team goals of the season are, "to take it one game at a time, win league, then win CIF." 
  Some obstacles that Lorenzo (12) said that they might encounter this season is that they, "may have to overcome the pressure of how far we can go this year" given that this has been a very promising season for the team.
  This is all due to the fact that these players feel as though the team has improved as a whole. They feel like they are playing more as a team than just as individuals; because of that team spirit, they have far improved and feel like they will be successful this year.
  Last year they played a total of five games and won two out of the five. They placed second in the Sea View League. They lost to Tesore, 9-11, San Juan Hills, 8-11, and Mission Viejo, 12-13. They beat Dana Hills, 10-4 and El Toro, 9-5.
  With a stronger sense of team and the winning streak that the boys have been on they are bound to have a great season ahead of them.
Leave a Comment
About the Contributor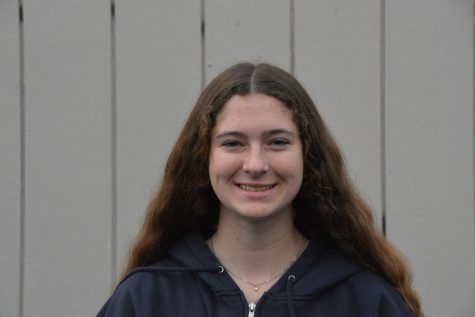 Madisen Rollins, Ads Manager
Madisen is a Senior at Aliso Niguel High School who is returning for her third year as a member of the Growling Wolverine. She loves to play lacrosse,...