Aliso Viejo City Council Elections Take Place
  Aliso Viejo General Municipal Elections are being held on the first Tuesday of November. These elections will be held to determine who will fill the three City Council seats.
  This municipal election is held in conjunction with the General Statewide Election. The city clerk will oversee the administration of municipal election and election services for the city.
  City Council Members are elected for a four-year term and serve "staggered terms", or when only certain official positions are open at a single time. This year, three City Council seats will be open for election. 
  The filing period for candidates began July 13 and ended Aug. 6. In order to be eligible to run, one must be registered to vote, over the age of 18, and live in Aliso Viejo.
  There are currently eight candidates running for council positions. The names of the candidates are Michael Brown, David Zero, Richard Hurt, Mike Munzing, Max Duncan, Ross Chun, Greg J. Williams, and Michael Winger. 
  Aliso Viejo citizens can register to vote by obtaining forms in public libraries, post offices, and City Hall. For those who wish to receive registration by mail, please call the Orange County Registrar of Voters office at 714-567-7600 to request a form.
  Completed forms can be submitted via any U.S. mailbox or hand-delivered to the Registrar's office located at 1300 S. Grand Ave. There is no need for any postage on mail-in forms.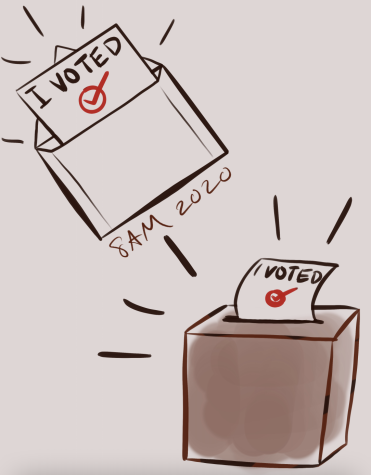 Forms must be registered at least 15 days before the elections in order for citizens to vote. Any additional information on Aliso voter registration can be found at the Registrar of Voters website (the URL is ocvote.com).
  Local election results will be provided under The Orange County Registrar of Voters, which can be found under the URL: https://www.ocvote.com/results. 
  The Voting Choice Act, which was passed in 2016, allows counties to conduct elections under a different model. Voters are able to cast votes any way they see fit, creating greater opportunities and flexibility.
  The Voting Choice Act has also allowed the city and county to be flexible with voting amid the COVID-19 pandemic. If any citizens are interested in voting, make sure to register at least 15 days before Nov. 3.
Leave a Comment
About the Contributor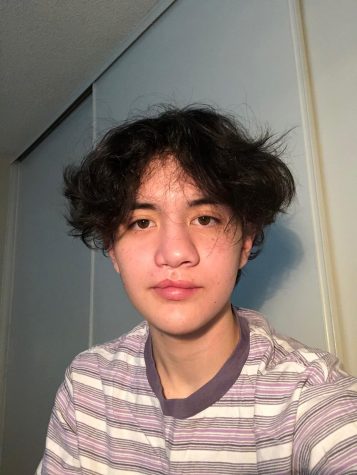 Sam Eicholtz, Comic Artist
Sam is a senior at Aliso Niguel High School who is excited to start his second year of journalism and to continue drawing comics for The Growling Wolverine....