Native American Indian Heritage Month
      November is Native American Indian Heritage Month and is a time to honor and celebrate the Native people, their cultures, traditions, and histories that can be seen across the nation. 
      November was officially designated as Native American Indian Heritage Month by Congress and President George H. W. Bush in 1990. They established law as a way of paying respects to the many Native American communities for their contributions to the nation. Native Americans have faced many challenges throughout history and this month is all about spreading awareness and educating others. 
      United States Secretary of Interior, Deb Haaland, wrote about how "November is Native American Heritage month, and a good time to honor the legacy of our ancestors, but every day we should stop to think about our country's beginning and that the United States would not exist if not for a great deal of sacrifice, blood, and tears by Indian Tribes across the country."
      For more than 500 years, Native American tribes have faced social, mental, and physical abuse on top of genicide, discrimination, and dislocation. In 1620, many tribes were wiped out by the Spanish, and since then, Native Americans have persevered to avoid the suppression of their culture. 
      One way to celebrate this November, is to look into contemporary indigenous art. Art has a lasting impression as it centers around storytelling and displays how the Native Americans survived and cultivated their land. Various forms of indigenous art that can be seen in museums include rock painting, dot painting, sculptures, carvings, and weaving and string art.
      American Author, Brooke Medicine Eagle, feels that "being Indian is an attitude, a state of mind, a way of being in harmony with all things and all beings. It is allowing the heart to be the distributor of energy on this planet; to allow feelings and sensitivities to determine where energy goes; bringing aliveness up from the Earth and from the Sky, putting it in and giving it out from the heart." 
    Brooke Medicine Eagle specializes in her understanding of Native American religions and passionately shares the importance of commending Native Americans during heritage month. 
      Another way to celebrate during November is to dedicate time to learning about the symbols of indigenous values. One common symbol is the bison as it was heavily relied on for survival. It is a symbol of nature, unity, and resourcefulness. Another symbol is that of an eagle and it's feathers. The eagle is often regarded as the messenger of the creator, and it's feathers are kept as a link between the creator and it's people. 
      Additionally, November is the perfect time to experiment with indigenous foods and ingredients such as squash, pumpkin, kale, corn, beans, quinoa, chia seeds, pine puts, acorns, and natural sweeteners like maple syrup. Most Native American tribes specialized in either farming or hunting as their primary source of obtaining food. 
      Native American Heritage Month is an important time to focus on the culture and traditions of the Native Americans who worked to make America the country it is today.
Leave a Comment
About the Contributor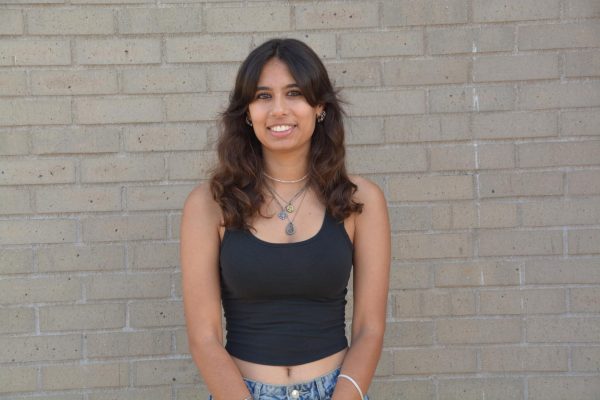 Maya D'Lima, Copyeditor
Maya is currently a junior at Aliso Niguel High School. This is her second year in newspaper and she is excited to continue writing for The Growling Wolverine....