Is the Heat Wave Really Over?
After a dreadful September with the heat wave, Californians still experience mild heat during their October 2022. According to the Los Angeles Times, the heat wave officially ended on Sep. 15, lasting only ten days. However, many Aliso Niguel students complain about their afternoons that hit up to 81 degrees, even during the fall season.
September properly leaves with a mini-heat wave that is less extreme than the "marathon heat wave" it started with. Although temperatures finally cool down, wet weather begins to develop, increasing daily precipitation intensity. Thunderstorms have been reported west of Twentynine Palms as well as flash floods warnings reported in both Riverside and San Bernardino.
Students would wake up for school to the sight of a foggy, cold morning and leave school during the bright, warm afternoon. Sweatshirts are worn for the beginning half of the school day and t-shirts are worn for the other half. The unpredictable weather forces students to adjust to any type of weather throughout the school week.
"It's either too hot or too cold outside. Lately, there hasn't been a happy medium and it doesn't seem like there will be one," says Natalie Teigiser (10). 
As a consequence of climate change in the world, living conditions have been intolerable to get by. The overproduction of electricity and heat made from burning fossil fuels creates greenhouse gasses that close in heat in Earth's atmosphere. In addition, ecosystems are unable to adapt to changes well due to their affected environmental stressors.
According to phys.org, recent studies found that climate models are capable of simulating heat waves comparable to the 2021 Pacific Northwest heat wave, which hit 121 degrees. Once every 10,000 years, there is a probability that such extreme temperatures can occur. Though, the probability may shift because of global warming, which increases the number of heat waves and average summer temperatures.
At 8:13 am on Oct. 12, sudden thunder and rain came across Aliso Niguel High School.
"I thought that the thunder was just a plane. I realized it was thunder when it started pouring and the raindrops felt heavy," says Mikalynn Briggs (10).
Progressively, California has been receiving an increase of drought and wildfires, and additional floods and higher than average temperatures have become more common. Compared to the previous years, the 2022 fall season is not as cold and the weather is becoming further inconsistent. 
"There was lighting and light rain just last night. It was so random," says Paige Derenard (10), despite it reaching 78 degrees that day.
On one end of America, Californians would come across the piping hot sun in the afternoon while on the other end, Floridians would wake up to a hurricane. The inescapable climate change in the world fuels climate anxiety that many experience. Once they realize that they have encountered global warming, numerous people would compare their distress to a parent losing sleep because they are worried about their child's future.
Leave a Comment
About the Contributor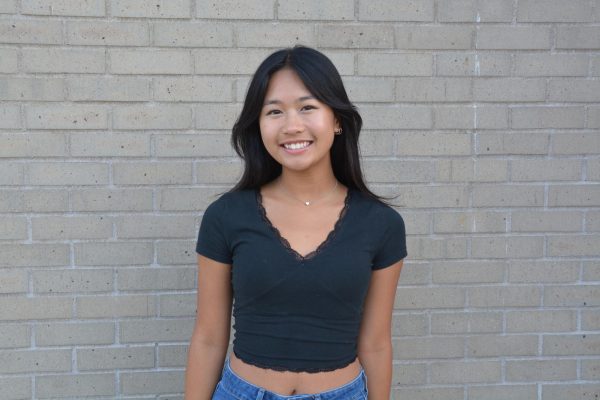 Mae Villamil, Copyeditor
Mae is a high school junior and this is her second year in newspaper. Mae practices color guard and hangs out with her friends and family. She enjoys traveling,...