Berkeley Admissions
As many ANHS students prepare to go to college many may be negatively affected by a lawsuit filed against UC Berkeley by a community group in their local area that said its plans to expand would hurt the neighboring area. 
According to the Huffington Post, "Save Berkeley's Neighborhoods, a local community group sued the school over its expansion plans, arguing that enrolling more UC Berkeley students would result in a negative impact on local housing prices and other environmental issues." 
So far it seems as though UC Berkeley will in fact have to cut back on the amount of students it allows onto its campus by around 3,000 fewer students for fall 2022 admissions following a decision on a recent appeal to the California Supreme Court. 
As reported on by the Huffington Post, "On [March 3], the California Supreme Court denied the university's request to stay a lower court's ruling, which mandated the school limit enrollment to its 2020-2021 levels." This ruling led to concerns not only surrounding Berkeley's admissions but also around financial aid money usually pulled from tuition. 
The Los Angeles Times in the article, UC Berkeley may be forced by court to cut 3,000 undergraduate seats, freeze enrollment, "The campus said the loss of $57 million in tuition revenue would reduce available financial aid, squeeze campus operations and limit class offerings." This cutback means the giant loss of revenue could ultimately hurt how the school is able to help students and families who are in need of financial help. 
In an effort to combat the ruling's detrimental effects on students, UC Berkeley officials are encouraging students to find other ways to join their  student body. As stated in a Berkeleyside article, "While UC Berkeley officials said they were 'extremely disheartened' by the split ruling, they also said they hope to somewhat bypass the decision by bumping up online offerings and asking some students to delay enrollment to January 2023."
Some California lawmakers are speaking out against the ruling including Gov. Gavin Newson, who according to the Washington Post said in a tweet, " This is against everything we stand for – new pathways to success, attracting tomorrow's leaders, making college more affordable." 
The group that filed the lawsuit, Save Berkeley's Neighborhoods said, according to the Washington Post, that, "We have offered many times to settle our case in exchange for UC Berkeley's agreement to a legally binding commitment to increase housing before this increase enrollment. We have been rebuffed everytime." Currently they say they are open for negotiations with UC Berkeley. 
One person whom I interviewed was Eden Bjornson (12), a senior who applied to UC Berkeley for the fall class of 2022. She said, "[She] doesn't know enough to make a statement but [she's] sad because it's gonna be harder to get in." UC Berkeley already has a smaller acceptance rate, so by cutting back the amount of students, people will probably find it harder to enter the university. 
Leave a Comment
About the Contributor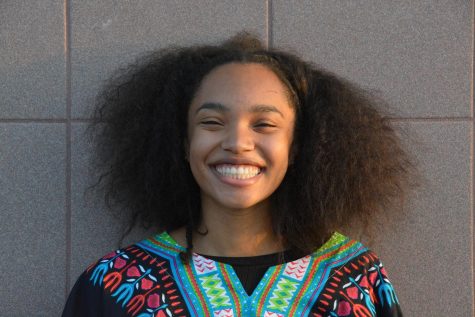 Ella Hamberry, Staff Writer
Ella is looking forward to her first year at the Growling Wolverine. She loves to read, write and have fun with her friends. This year she is looking forward...