New Music
  With the year slowly coming to an end, does not stop artists from putting out new music. There are many different artists from different genres releasing new music.
  BTS and Coldplay released their new song "My Universe" talking about love. It was released Sept. 24, 2021.
  Next month there are many releases, like on Oct. 1, Lady Gaga and Tony Bennett are supposed to release their song "Love for Sale." On Oct. 15, Kelly Clarkson is going to release a Christmas song already! It is called, "When Christmas Comes Around…"
  Also on Oct. 15, 2021, Coldplay is supposed to release their highly anticipated album "Music of The Spheres." It will be their ninth studio album of their career.
  On the 22nd of Oct. Elton John and Lana Del Rey are going to release their new albums, "The London Sessions" and "Blue Banisters," respectively. Elton John's album is going to have many features from artists Nicki Minaj, Lil Nas X, and Stevie Wonder.
  Ed Sheeran is coming back with his fifth studio album "=" on the 29th of Oct.
  There are many artists that have hinted at a new album or single, like Avril Lavigne, Blink-182, Brockhampton, Cardi B, Gwen Stefani, J Hus, Juice WRLD, and Kendrick Lamar.
  Lavigne is planning to release her seventh album this year. Travis Barker, the drummer of Blink-182, states that the group was planning to release an album this year. Brockhampton is predicted to release, possibly, their last album before the end of the year. Cardi B said that while she is working on other projects, besides music, she is planning to release another single. Stefani stated that she was going to release her fifth studio album. J Hus stated that he hopes his third album will be released by Aug. Juice WRLD is planning on releasing his album "The Party Never Ends." Though Lamar never stated that he would release any new music, many fans and others speculate that he will release new music this year and would not be surprised if he did.
  Be on the lookout from new music coming out the rest of the year from these amazing artists and more.
Leave a Comment
About the Writer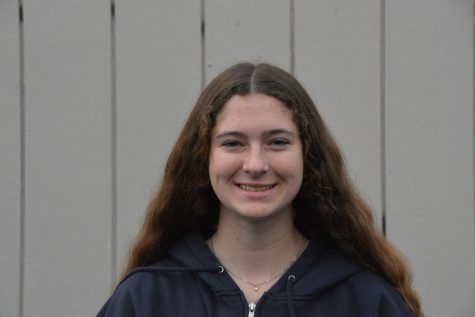 Madisen Rollins, Ads Manager
Madisen is a Senior at Aliso Niguel High School who is returning for her third year as a member of the Growling Wolverine. She loves to play lacrosse,...