National Honor Society Inducts New Members
  On December 2nd National Honor Society held its induction ceremony over zoom. National Honors Society or better known as NHS is a group of students who are considered to be the best of the best at school. Students go through a long process of requirements and volunteering just to get accepted into the club. 
  The club focuses on elevates a school's commitment to the values of scholarship, service, leadership, and character. These four pillars have been associated with membership in the organization since its inception in 1921.
  During the meeting, Mrs. Novak, the club's teacher representative, recited everyone's names who had recently been elected to join the club. Most of the new members were Sophomores or Juniors who had an outstanding GPA as well as who volunteered over the summer in order to be chosen.
  Even though the vice presidents usually have a lighting of the candles ceremony which is considered to be a tradition. This year instead had a recording of them explaining the four pillars that the club represents. 
  As well as in normal inductions there are a group of orchestra members who tend to play before and after the ceremony, but this year Mr. Jeung, the orchestra director, led a group of his students to play like a recording instead of living in person, because of the coronavirus.
  Future plans for the club were also discussed; as what will happen with tutoring and how it will be accomplished over zoom instead of in person. A lot of the members as well as Mrs. Novak are taking into consideration the circumstances while also helping cater to the students who need help. 
  NHS President Catherine Deal (12) states, "It was definitely interesting since there was no live music and I didn't have the opportunity to talk or see new members, but for these times. it went well. I'm glad we chose to be safe."
About the Writer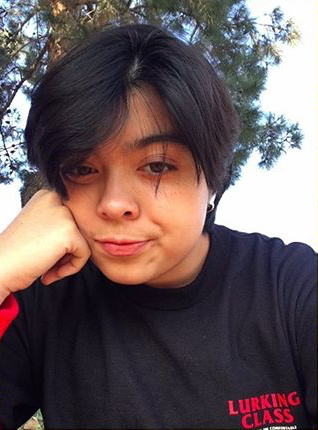 Cris Pineda, Senior Editor
As a Senior Editor involved with Newspaper since his Sophomore year of high school not only is Cris very involved with pursuing journalism in the near...