Students Stay In Touch During the COVID-19 Pandemic
     Aliso Niguel High School has been closed for over seven months. There has been less in-person communication—students have had to turn to social media apps to stay in contact with friends. 
     Social media has been a key factor for students at ANHS to stay in touch with each other. Apps frequently used by students include Instagram, Snapchat, iMessage (text), Zoom, Houseparty, and Discord. 
     43 students that go to ANHS, participated in a poll on whether they like Instagram or Snapchat more to stay in touch with friends. About 74% of the students favor Instagram and about 25% prefer Snapchat. 
     Sophomore James Perez explained that he uses Instagram, Snapchat, and Imessages most often. James explained that he liked Snapchat because "messages are easy to use." He likes Instagram because "it's good to be able to keep up with people. You can DM [message] them but you can also see what they are up to these days and how they are doing with posts." He likes Imessages because of the ability to play virtual games such as GamePigeon. He enjoys playing, "Cup pong, Uno, 8 Ball, Archery, and Basketball games."
     Saghar Naderi (10) stated that she enjoys using Instagram. She likes Instagram because although communication through Snapchat is easy, Instagram has a larger platform and has more capabilities. She portrayed her fondness of, "the ability to do group Facetime calls and DM/message people." However, she likes Instagram more because it allows people to, "post content, such as stories." She feels as though posts help her stay in contact with friends she doesn't speak to on a daily basis.
Leave a Comment
About the Writer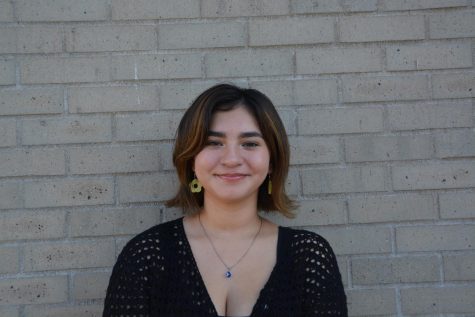 Mia Roman, Social Media Coordinator
Mia Roman is a senior at Aliso Niguel High School. This is Mia's third year on the Newspaper Staff. In her spare time, Mia enjoys listening to music and...