Prom 2023: The Roaring 20s"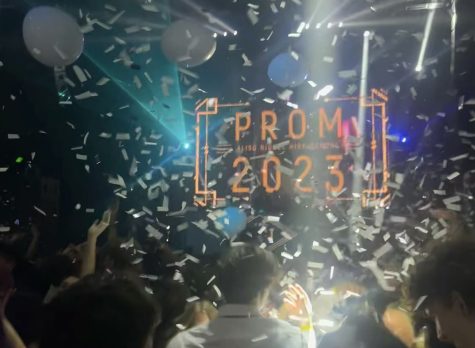 A tradition like no other, nothing embodies high school culture like prom. This year, Aliso Niguel's prom took place on May 6 at the Yost Theater from 7:30-10:30 p.m. 
This year's prom theme is the "Roaring '20s." The theme was picked by the students themselves through a google form on ASB's instagram page.
Yost Theater had a two floor layout for students to roam throughout the night. Downstairs, the theater was set up with the dance floor lined with seating areas and the DJ on the center stage. Upstairs, students could travel around to more seating rooms, games, or watch the dance floor from the balconies.
The dance floor was alive all night, yet it was smaller than a typical designated dance area, causing students to be crammed together and shoved into each other. A large consensus among students was that despite the high energy brought by the DJ and music, it was overcrowded.
Charley Morris (12) says, "I didn't like that it was such a small space."
However, upstairs the theater was set up for other options for students who might have been less inclined to dance. On par with the theme, there were gambling tables set up for students, including games like poker, Texas hold'em poker, blackjack, craps, and roulette.
Aylssa Draper (11) shares, "I had a good experience with the blackjack guy and I liked the personalized chips."
Per usual at the dance events, there were Simple Booth ring lights cameras for students to take pictures mimicking a photo booth with their friends.
A fun, new twist to taking pictures at the event was a 360 degree Photo Booth set up for students to take slow motion videos with their friends or a date. Only taking about thirty seconds, the camera spun and the photographer cued the students to flash 3 poses. The videos were shared in a collective album for all to see, creating a special capsule of memories.
In addition to games, the venue had designated seating areas, including drink stations that served water and lemonade. Cookies, cupcakes, and other treats were served as well as churros from a food truck outside.
Towards the end of the night, the prom court finalists were called up to the stage to announce the highly anticipated winners of prom king and queen. Prom court sign nominations and voting rounds were done on 5-Star Students prior to the dance. The finalists included Isabella Gimenis, Ryanne Pampellonne, Isabella Castrezana, Ariana Jalali, Rishabh Bhavani, Jimmy Arismendi, Preston Kerr, and Aidan Lee. This year's prom king and queen were Richard Han and Logy Katkout.
Overall, prom did its job: bringing everyone together to celebrate an amazing year.
Leave a Comment
About the Contributor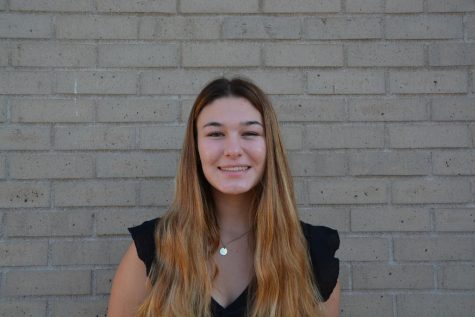 Jordan Gallo, Staff Writer
Jordan is a junior at Aliso Niguel and this is her second year on the Growling Wolverine staff. She enjoys creative writing and is excited to get out of...