The Super Mario Bros. Movie: Did it Live Up to its Expectations?
The Super Mario Bros video game developed by Nintendo was first released in 1985. The game follows the adventures of Mario, a plumber who must rescue Princess Toadstool from the evil Bowser. The game's popularity can be attributed to its intriguing and challenging gameplay, graphics, and background music. The game's popularity has continued to endure over the years, with numerous sequels, spin-offs, and adaptations for various gaming platforms.
"The game for me is nostalgic. I remember how I played it as a little kid and how my dad used to play it with me too," said Chase Craw (12).
The game holds significant cultural significance as a timeless classic that has entertained and inspired multiple generations of players since its release in 1985. The game's sense of fun and addictive gameplay have made it a beloved classic that continues to be enjoyed by new generations of players.
However, even though the Super Mario Bros. has gained its popularity through its games, Nintendo hopes to expand it to film form.  
On Jan. 31, 2018, during a financial briefing, the Super Mario Bros. Movie was announced. 
Mario creator Shigeru Miyamoto has explained "[he did not] want to make a Mario movie," but that he began to consider that "we should bring more Nintendo content into the field of video-making," which eventually led to its creation.
"When I first heard about it I didn't know how to react because most movie remakes are really bad in my opinion," said Shane Eicholtz (11). 
Many remakes are criticized for being unoriginal and simply rehashing the same story as the original. If the original was a beloved classic, the remake may be held to very high expectations, which can be difficult to fulfill. In some cases, remakes are criticized for not respecting the source material or making unnecessary changes.
A previous Mario Movie released in 1993 received mixed reviews from audiences and critics alike. While some viewers appreciated the film's creativity and unique interpretation of the Mario universe, others were disappointed by the departure from the video game's familiar tone and characters. Critics generally panned the film for its convoluted plot, weak dialogue, and uneven pacing which worries some fans for the new movie.
The movie was then released on April 5, 2023, featuring star actors like Chris Pratt, Anya Taylorjoy, Jack Black, and many more. However, despite the talented cast, the movie received mixed reviews with a Tomatometer of 59% on Rotten Tomato.
"I thought it wasn't that bad but it was targeted at kids more than adults," said Artemis Yang (11).
Although not intense, the Mario Movie is overall a very mellow, family-friendly movie that is rated PG, which causes some more mature viewers to think it's boring. But overall, despite the mixed reviews, the joy Super Mario Bros. has brought to its fans will last a lifetime.
Leave a Comment
About the Contributor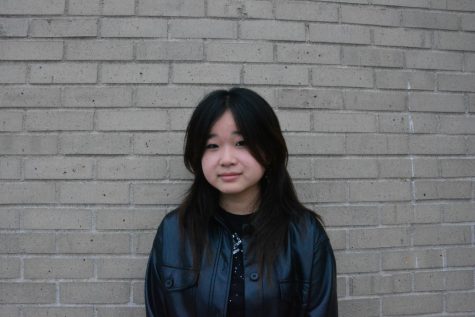 Cindy Yang, Photographer
Cindy Yang is a Junior at Aliso Niguel High School who is passionate about journalism and communications. She is a friendly individual who loves to make...