Founder of Cash App Murdered
At approximately 2:30 am on Tuesday, April 4, Cash App founder Bob Lee, 43, was stabbed with a kitchen knife three times and left to die on a San Francisco street, allegedly at the hands of a tech consultant angry over Lee's relationship with his sister. The supposed killer is a man Lee purportedly knew; if convicted, he faces 26 years to life in prison. 
Police were dispatched to Emeryville with a warrant to arrest a man named Nima Momeni. The man is the owner of a company called Expand IT. Lee and Momeni were portrayed by police as being familiar with one another. In the wee hours of April 4, they were purportedly driving together through downtown San Francisco in a car registered to the suspect. Some manner of confrontation, allegedly about Momeni's sister Khazar Elyassnia, commenced while both men were in the vehicle, and potentially continued after Lee exited the car. 
Police allege that Momeni stabbed Lee multiple times with a knife that was recovered not far from the spot on the 300 block of Main Street to which officers initially responded. The IT consultant facing murder charges over the stabbing of Bob Lee is being monitored at a San Francisco County Jail to make sure he doesn't try and kill himself, his lawyer told The Post. Prosecutors said this was a cold killing in their motion to hold the suspect without bail. 
San Francisco has been grappling with an apparent uptick in crime as it still attempts to bounce back from the pandemic. Police data reports 12 homicides in San Francisco this year, an uptick of 20% compared to the same time period in the previous year. In total, there were 56 homicides in San Francisco in 2022, which is the exact same number of homicides the city saw in 2021. 
Many Bay Area residents now worry for their safety and have questions about the security of their city. Some of Lee's fellow tech luminaries and a chorus of other influential voices portrayed this killing as part and parcel of a city awash in violent crime and on a descent into further chaos. While Lee is one of a dozen homicide victims in San Francisco this year, this is the only killing that has garnered national coverage, or in most cases, even local coverage. 
Bob Lee was the former chief technology officer of Square who helped launch Cash App. Prior to joining Square, Lee was at Google, where he helped lead the team that launched Android. He was described by friends and family as a likable and kind-hearted man who was hard-working and funny. Many others in the tech world and beyond responded to news of Lee's death with an outpouring of shock and grief.
He could be convicted of murder and an enhancement for using a deadly or dangerous weapon, which carries an additional and consecutive year of imprisonment. He faces a maximum sentence of life in prison. Nima Momeni will be formally arraigned at an April 25 hearing.
Leave a Comment
About the Contributor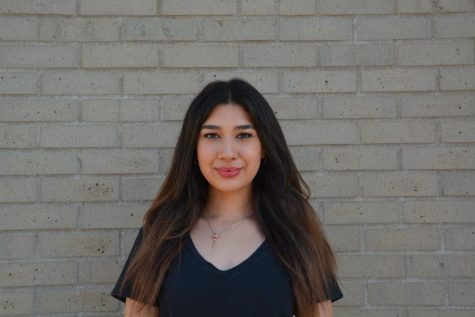 Yasmin Marouf, Staff Writer
Yasmin is currently a junior at Aliso Niguel High School, and she's thrilled to be a part of The Growling Wolverine newspaper for the first time! She...