Splash Mountain Closing
  On Wednesday, Disney officially announced that Splash Mountain, a log ride that opened in the late 1980s at Disneyland Park, will be closed starting May 31, 2023. Fortunately, the ride will be coming back, but with a new look.
  In late 2024, it will be transforming into Tiana's Bayou Adventure. Not only will Disneyland Park revamp Splash Mountain, but so will Magic Kingdom Park in Walt Disney World Resort. As for the Splash Mountain at Tokyo Disney Resort, there has yet to be any announcement for change.
  The attraction, Tiana's Bayou Adventure, is based on the 2009 Disney film "Princess and the Frog," and "builds on the story of Princess Tiana, a character whose pride and perseverance reminds us of a universal truth: within us lies the potential to make our dreams come true," according to Disney Parks. The ride is going to follow Tiana's restaurant, her success, and her new company, Tiana's Foods. 
  The hosts of the ride will be Anika Noni Rose, playing Princess Tiana, and Bruno Campos, playing Prince Naveen. 
  Additionally, Jenifer Lewis, who is the voice actor for Mama Odie, will be joining the ride too. Disney Parks stated, "Mama Odie jokes with guests along their journey after a special display of her magic. The two-hundred-year-old Bayou Fairy Godmother, with her eccentric belongings and 'seeing eye snake,' Juju, is comically eccentric, yet wise and all-knowing, throughout the adventure."
  The attraction will still remain the same log ride, but many Disney fans are upset by the alterations to the ride. Many "Disney adults" believe that this change is due to the, now popular, "Cancel Culture." 
Currently, on the social media application TikTok, there is a hashtag #goodbyesplashmountain that has two million views. Many TikTokers even went as far as to save water from the ride. A petition on change.org made in 2020 to stop the retheme received over 98,000 signatures. However, there is also a petition that does advocate for the change with over 20,000 signatures. 
  Part of the reason the attraction is changing is because of the featured characters. Character Br'er Rabbit is from Disney's 1946 film, "Song of the South". This character, along with others, portrays racial stereotypes, with the storyline of plantation life and slaves being grateful to their masters. 
 Bob Iger, Disney's CEO, stated in March 2020,  "I've felt, as long as I've been CEO, that 'Song of the South' was – even with a disclaimer – was just not appropriate in today's world,"  
Disney announced that this alteration has been planned since 2019, and with more people supporting the change, it is not likely Disney will be changing their mind. 
  They also wanted to stress how Tiana's ride will not be a copy of Splash Mountain, but a whole new ride. Charita Carter, executive creative producer for Walt Disney Imagineering, stated, "She's fantastical, but she came from a very real place." She wants guests from Louisiana to ride Tiana's Bayou Adventure and say, "Yeah, this feels right."
  Spokesman for Disney Michael Ramirez stated, "The retheming of Splash Mountain is of particular importance today. The new concept is inclusive – one that all of our guests can connect with and be inspired by, and it speaks to the diversity of the millions of people who visit our parks each year."
Leave a Comment
About the Contributor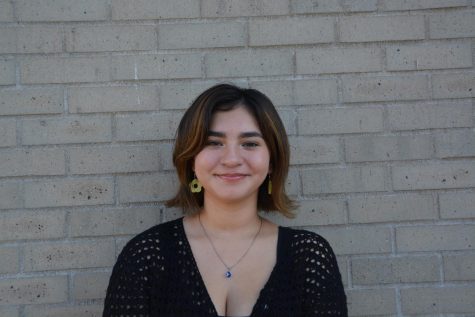 Mia Roman, Social Media Coordinator
Mia Roman is a senior at Aliso Niguel High School. This is Mia's third year on the Newspaper Staff. In her spare time, Mia enjoys listening to music and...