Online Intelligence Leaks by National Guardsman
On Thursday, April 13, the FBI on Thursday arrested Jack Douglas Teixeira, a 21-year-old member of the U.S. Air National Guard, over the leaks online of classified documents that embarrassed Washington with allies around the world.
The arrest comes a week after the leaks first became widely known, setting Washington on edge about the damage they may have caused. The episode embarrassed the U.S. by revealing its spying on allies and purported Ukrainian military vulnerabilities. The leak of documents, posted largely on social media sites, was believed to be the most serious security breach since more than 700,000 documents, videos, and diplomatic cables appeared on the WikiLeaks website in 2010.
Teixeira was a 1st class airman at Otis Air National Guard Base in Massachusetts, according to his service record. He joined the Air National Guard in 2019 and worked as an IT specialist. Attorney General Merrick Garland told reporters Teixeira was wanted in connection with an investigation into alleged unauthorized removal, retention, and transmission of classified national defense information. Federal agents in an armored car and military gear swooped in on Teixeira, dressed in gym shorts, a T-shirt, and trainers, at his home in Dighton, Massachusetts, a mostly wooded town of 8,000 about 50 miles (80 km) south of Boston.
The Justice Department did not say what charges Teixeira would face, although they will likely involve criminal charges of willfully retaining and transmitting national defense information. Brandon Van Grack, a former Justice Department national security prosecutor now with the law firm Morrison Foerster, said the likely charges could carry up to 10 years of imprisonment, even if Teixeira did not intend to cause harm.
Although the leak only garnered widespread attention after an April 6 story in the New York Times, journalists have found evidence that the documents had been floating around on social media as far back as January. The earliest appearance of these documents was on a defunct server on the instant messaging site Discord. In a chat group on the site, Teixeira went by the handle OG and was admired by the group's mostly young members, who shared a love for guns and military gear.
Discord, the 8-year-old social media and messaging platform popular among young people and video game players has increasingly become a mainstream part of the internet. It was introduced in 2015 as a chat application that people could use to communicate with one another while playing games. The platform was a niche product until the pandemic, when young people were searching for ways to chat with their friends and join online communities. By late 2021, it had more than 150 million active users each month. 
The Defense Department called the leak a "deliberate, criminal act." A number of countries have questioned the truthfulness of some of the leaked documents, including Britain, which said there was "a serious level of inaccuracy" in the information. The leaks revealed information about allies including Israel, South Korea, and Turkey.
U.S. officials believe most of the materials are genuine. Some, however, appear to have been altered to show inflated estimates for Ukrainian battlefield casualties in the war with Russia as well as understated numbers for Russian forces.
Leave a Comment
About the Contributor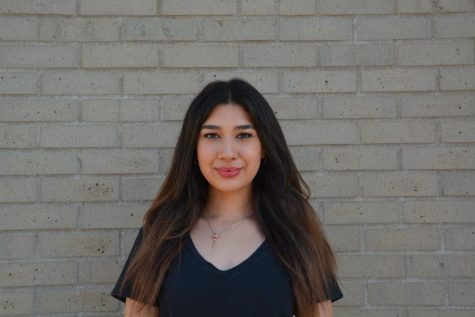 Yasmin Marouf, Staff Writer
Yasmin is currently a junior at Aliso Niguel High School, and she's thrilled to be a part of The Growling Wolverine newspaper for the first time! She...