New Disneyland Ride
Mickey's Runaway Railway is the newest ride to arrive in Disneyland Resort. The attraction is a part of the Toontown refurbishment, and transports guests into a real cartoon. 
   The attraction opened to guests early this year in January as the first addition to the new Toontown set to open in late March. The ride, while new to California, was first introduced at Disney's Hollywood Studios in Walt Disney World in Florida. While the ride replaced the Great Movie ride at Disney World, the ride in Disneyland will be featured in all new buildings in the existing Toontown. 
    The ride takes place at the premiere of a new Mickey Mouse cartoon, "Perfect Picnic." However, the premiere goes astray, and guests are transported into the chaotic, cartoon world of Mickey Mouse. The ride is a dark ride, but it offers a unique take. Similar to Rise of Resistance the dark ride is trackless, and the experience is coordinated with five ride vehicles. It blends a mixture of traditional animatronics and new digital projection mapping screening. 
    While the ride is very similar in both parks, the queues for the rides are remarkably different. Disneyland takes guests through the El CapiTOON theater, and displays memorabilia from Mickey Mouse's almost century long career. Items include various posters, costumes, and props from his various cartoons. The memorabilia  is sorted by eras, as guests walk through Early "Ear-A" and Modern "Ear-A" rooms. 
    The ride is also filled with various hidden easter eggs and hidden mickeys. A hidden Mickey is a hidden Mickey Mouse silhouette scattered throughout all Disney parks attractions. The concept designer and executive producer for the ride, Jeff Shaver-Moskowitz stated that "Disneyland's Runaway Railway has more hidden Mickeys than a Disney attraction." 
    Overall the new ride has gotten great reviews, with a high approval rating from guests and critics. 
According to Mickey Visit, as Disney news website, "The ride itself is charming, whimsical, and entertaining." and "It's great for all ages, small children, big children."
   The ride is a great addition to Disneyland, a great start to the new and improved Toontown. 
Leave a Comment
About the Contributor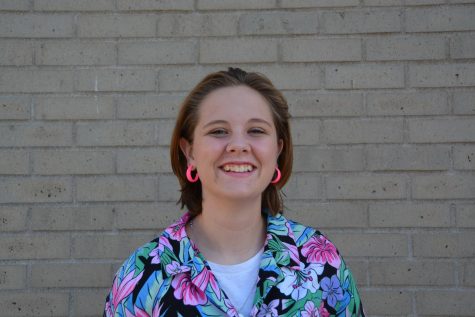 Isabel Cravens, Copy Editor
Isabel is currently a senior at Aliso Niguel. This is her third year in newspaper, and she is very excited to write again for the Growling Wolverine. She...