Ben Savage Runs for Congress
The actor, Ben Savage, most known for acting in the Disney Channel series "Boy Meets World" and the spinoff "Girls Meets World," has decided to run for Congress in the next election.
He will be running as a Democrat in the 2024 elections. There is going to be an open Senate seat that was once controlled by Adam Schiff who is a Republican. He announced this by saying that he is "running for Congress because it's time to restore faith in government by offering reasonable, innovative, and compassionate solutions to our country's most pressing issues." 
This U.S. House seat has control over the district that contains Hollywood, a place that he knows very well. Savage is a 42-year-old 90's actor and wants to run in District 30 for California.
He aims for there to be more rights for unions, open up the availability of more affordable housing options, and put an end to the increase in gun violence.
However, Savage has lost once before when he decided to try and run for a spot on the West Hollywood City Council. He has been a part of California his whole life and his family has also served to support their country, so he has great faith that he can succeed in Congress.
He wants to give back to the community and look out for his fellow citizens as a leader. But the jump from being an actor to a politician can be a difficult one, as many have been unsuccessful before. 
Many fans are excited to see their favorite actors running for a political spot. Dwanye Johnson was urged by many to run during the presidential election, but he decided against it in order to focus on his family.
Savage was a loved character on his sitcom "Boy Meets World," as he played the main character, Corey Matthews, who fell in love with the beautiful Topanga Lawrence. Fans loved the feel of friendship and family on the show and were happy to hear that it was returning with Corey Matthews as a parent.
After ending the show, Savage spent his time looking for ways to improve where he lives. He says that "I firmly believe in standing up for what is right, ensuring equality and expanding opportunities for all." He sees the way that politics have become more corrupt over time and he aims to fix it.
Savage is highly qualified since he once graduated from Stanford with a political science degree. The election should be in his favor since most of District 30 is Democratic. But he could have a hard time going against people who have been working in politics their whole lives.
He overall wants to improve the public safety and well being of California and many will be appreciative of that message. He will most likely gain a lot of support from fans of his classic 90's shows and those who see his goals stronger than the other candidates.
Good luck to Ben Savage and his tricky turn from acting to politics! 
Leave a Comment
About the Contributor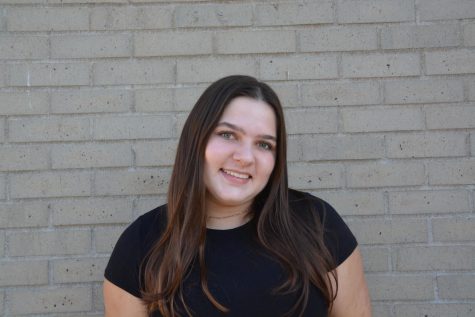 Madelyn Pelle, Copy Editor
Madelyn is currently a junior at Aliso Niguel High School and this is her second year on the newspaper. She enjoys practicing and competing with the school's...