San Onofre Field Trip
On Thursday, March 9, all of the AP Environmental Science students took a trip to the San Onofre Nuclear Power Plant in San Clemente, California. Students toured the plant while it is in the initial stages of decommissioning, to get a first-hand look at what  nuclear generation looks like after studying it for months. 
Nuclear power plants are a type of power plant that use the process of nuclear fission, where atoms of Uranium-235 are split into smaller parts after being struck by a neutron. Nuclear fission releases a large amount of heat, which is used to generate steam, which powers a turbine and generates electricity.
Throughout Unit 6 of the AP Environmental Science curriculum, students learned about energy resources and consumption, an important topic in understanding where power comes from. 
The San Onofre Nuclear Generating Station (SONGS) is a nuclear power plant located on the Pacific coast of California, in the northwestern corner of San Diego County, south of San Clemente, and situated in Nuclear Regulatory Commission Region IV. The plant is currently in preparation to be inactivated after being closed in 2013 following the failure of replacement steam generators. The nuclear facility is owned by Southern California Edison.
It is important to learn about nuclear energy, because students should be aware of the pros and the cons. No air pollutants are released when electricity is generated; the only gas released is water vapor, but this stays in the atmosphere very briefly. However, nuclear energy is nonrenewable, because radioactive elements like Uranium are limited; if overused, no Uranium will be left on Earth. Other drawbacks of nuclear energy include a possibility of a meltdown and radioactive contamination, like Fukishima and Chernobyl. 
By understanding the benefits and disadvantages of nuclear energy, the next generation can learn how to be more sustainable in their everyday usage. Additionally, they can encourage others to turn to energy sources such as wind, solar, and hydroelectricity.
Mr. Burns, the AP Environmental Science teacher explains, "The power plant was kind enough to give us a private tour of how they operate, teaching us more about nuclear energy. We get a direct experience with urban development and the effects it has on the environment as a whole, and we can better understand the topics discussed in class."
At approximately 8:45 a.m., two school buses lined the front of the school, where about 130 AP Environmental students hopped on for the trip. The 35 minute bus ride was filled with laughter and joy, and students were able to enjoy the scenery with their friends. ANHS students were given a warm welcome by the San Onofre employees, and the tour began!
Mariam Taheri (11) says, "Students were split up in eight groups for eight different stations. The groups were led by different leaders that went over how the power plant works, the effects of nuclear energy on marine biology, as well as how it relates to people's jobs and everyday lives." 
Nuclear energy produces electricity that can be used to power homes, schools, businesses, and hospitals. It helps people go about their everyday lives. After having experienced this field trip, many of the students at Aliso Niguel High School are more aware of nuclear energy around them, and their use of it as well. 
Leave a Comment
About the Contributor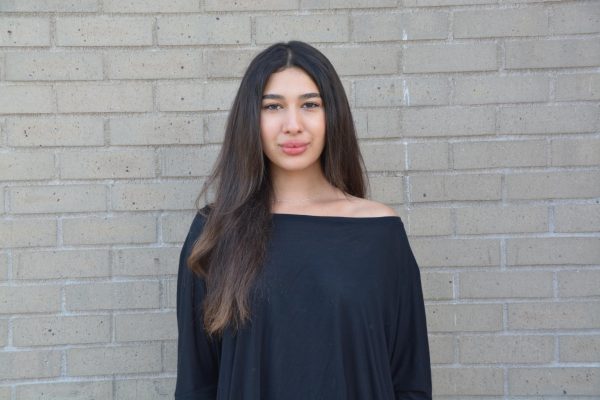 Yasmin Marouf, Staff Writer
Yasmin is a senior at Aliso Niguel High School; she's delighted to write for the Growling Wolverine for her second year and advocate for fairness, balance,...