Alex Murdaugh Murder Trial
On Thursday, March 2, Alex Murdaugh was found guilty in the deaths of his wife Maggie, 52 and son Paul, 22. The man in the center of one of the most complicated crime cases in recent memory was on trial for six weeks, but it only took the jury a few simple hours to return a verdict. He is now facing a slew of more than 100 other charges.
Alex Murdaugh was once a powerful figure in Hampton County, South Carolina, where his family has reigned over the local justice system for almost a century. Three generations of the family all served as the solicitor in the 14th Judicial Circuit solicitor's office. Due to the Murdaughs' prominence in the judicial system, the family held a reputation for being powerful and holding their influence over matters. 
Murdaugh continued with the family tradition working as an attorney in the local prosecutor's office and also at his own law firm, PMPED. He was married to wife Maggie, whom he met at college; the couple had two sons: Buster and Paul. 
On June 7, 2021, Maggie and Paul were found shot dead at the kennels of the family's hunting lodge in Islandton. Murdaugh claimed he discovered their bodies in a dramatic 911 call where he sobbed on the phone. He said he'd returned home from visiting his elderly mother and dying father to find his wife and son dead from multiple gunshot wounds.
For 13 months, no arrests were made in their murders, no suspects were named and no charges were brought over their killings until Murdaugh was finally charged in July 2022. Prosecutors said that Murdaugh killed his wife and son in an attempt to distract from the other crimes and scandals swirling around him.
Besides the murder case, Murdaugh is now charged with more than 100 counts from multiple indictments alleging he stole nearly $8.5 million from clients at his law firm. Other possible murders include the Murdaughs' longtime housekeeper who died in a mysterious trip and fall accident at the family home in 2018. At the time of Paul's death, he was also awaiting trial over the death of a 19-year-old who died in a 2019 boat crash where Paul was allegedly drunk driving behind the wheel. He faced up to 25 years in prison but was killed before his trial.
Murdaugh pleaded not guilty to the murder charges and maintained that the person responsible for killing his wife and son is still at large. He did, however, admit to stealing money from his clients, claiming he needed it for his opioid addiction.
The trial kicked off on Jan. 25, with the prosecution going into detail about the graphic injuries suffered by the two victims. A portrait of Alex Murdaugh's grandfather was removed from the courtroom where used to serve and where the trial continued. The defense sought to paint Murdaugh as a family man who could not have carried out the brutal murders because he loved his wife and son; the jury found him guilty within a few hours.
As he is a double murderer, he will be housed with the state's most brutal and violent inmates. He will spend the next few weeks at the R&E facility for testing before he will be assigned to a permanent state prison where he will spend the rest of his life behind bars. The life he faces is a big contrast from the privileged world of multi-million dollar homes to which Murdaugh grew accustomed to in his 54 years. 
Leave a Comment
About the Contributor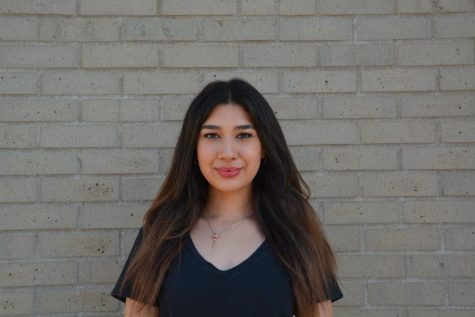 Yasmin Marouf, Staff Writer
Yasmin is currently a junior at Aliso Niguel High School, and she's thrilled to be a part of The Growling Wolverine newspaper for the first time! She...