D.C. Law Would Permit Illegals to Vote
Legislators from the House of Representatives have set up votes to shut down a proposal by the Washington D.C. government that would allow illegal immigrants and other non-citizens to vote and reduce penalties for certain crimes. 
Lawmakers claim that permitting illegal immigrants to vote will encourage more people to enter the country illegally and that lesser punishments for violent and non-violent crimes will harm all Americans who have already experienced an upsurge in crime.
According to House Oversight and Accountability Committee Chairman James Comer, the D.C. Council law "sends the wrong message to those who are seeking to come into our country illegally." He among many others believes that this law will make a bad immigration situation even worse. 
Alma Ohene-Opare, the host of Restitch America podcast, who became a citizen of the United States in 2021 states, "The question I ask myself is 'why are we devaluing American citizenship?' 'What does it mean to be American anymore?' 'Is there anything that differentiates the American citizen from anyone that comes to this country?' I've been in this country for 18 years and I've never seen a concerted effort on the part of legal immigrants to push for this kind of right, so I'm wondering, 'Is there some kind of nefarious purpose behind this?' I don't understand why certain Democrats are pushing this so much."
Supporters of allowing non-citizens to vote assert that prohibiting them from voting is unjust and encourages discriminatory public policy, but this is far from the truth and frankly oppressive to American citizens. 
Mike Diaz, an immigrant who resides in California explains his frustration: "When I became a citizen, I did it the legal way as many have. I did that so I could become a productive citizen and more importantly so that I could vote. I take voting exceptionally seriously. It's interesting how when you are given something, you don't respect it as much as if you earn it."
The second resolution involves the law reducing criminal penalties, which Democratic Mayor Muriel Bowser refused to sign. The law would lower penalties for crimes such as carjacking, robbery, and possession of a gun illegally, during a time in which crime rates are skyrocketing. 
Metropolitan Police Chief Robert Contee gave a simple solution for what Washington D.C. can do to lower homicide rates: "Keep violent people in jail."
Repeat offenders are a problem in the nation's capital and its big cities. Representative Angie Craig called out the city's elected officials by virtue of their soft-on-crime policies after she was assaulted by a homeless man. She was his thirteenth victim. 
It should go without saying that only American citizens should have the right to influence political policy and apply their hard-earned taxpayer dollars to initiatives that will benefit them. There are however many ways that non-citizens in the United States can join in the political conversation, such as volunteering, joining an advocacy group, supporting a campaign, and if they are legal immigrants, donating in order to make their voices heard, without taking the right to vote. 
If the government gives the right to vote to non-citizens, American citizens are disenfranchised and foreign interference essentially becomes legalized because immigrants can come to the United States and after 30 days be able to vote, without any allegiance to this country. 
Furthermore, lowering penalties for an array of crimes in the United States will result in even higher crime and homicide rates than currently experienced and encourages criminals to commit more crimes because of the little to no punishment they will receive. Many Democrats throughout the nation are urging for more gun laws, but they are ready to reduce penalties for criminals who possess a gun illegally or commit armed robbery and other violent acts with a weapon. 
The House is expected to pass both decisions of disapproval for the two laws, but the laws will not be rejected unless the Senate approves the decisions and President Biden signs them. As of now, it is unclear whether or not Senators will disapprove of these two testing laws.
Leave a Comment
About the Contributor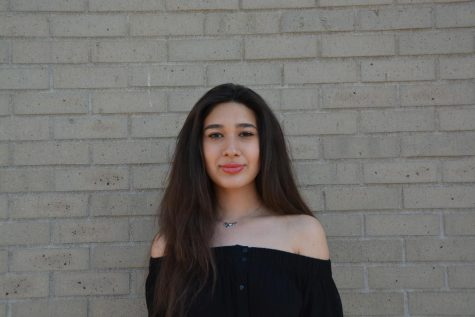 Nika Marouf, Staff Writer
Nika is currently in her junior year at Aliso Niguel High School. She is delighted to represent her school in The Growling Wolverine for the very first...