College Night
On Feb. 9, Aliso Niguel held a presentation for sophomores and juniors about college requirements and college applications. There were a multitude of speakers including Mr. Hatcher, the school principal, Mr. Nichols, the vice principal, and Mr. Moreno, a school counselor. The event lasted an hour and a half while giving vital information to the students.
Previous events have been held before, however this college night is the first aimed directly at juniors with the hopes of preparing them efficiently for their final year of high school. Mr. Nichols, the Assistant Principal of Aliso Niguel, opted to hold the meeting the weekend before counselor meetings to give students the opportunity to ask the proper questions and make the right changes to their schedule.
The night helped plant the proper ideas into the student's minds and was able to engage both the parents and students with information that they might not have known beforehand. The attendance was indeed lower than anticipated, but it was a good start due to the parents it helped instruct.
During the presentation, Mr. Hatcher shared with the audience the goal of the event, stating, "This is a process, we're in this together, and hopefully when you leave, you have more questions. That's our goal, to provide you with resources to get you those answers."
Main focuses of the presentation were required A-G classes, which are the necessary classes to get into a Cal State or a UC school. The presentation went over the required classes that would need to be taken each year to give students the guidelines for what their schedules should look like in order to get all the necessary credits to graduate.
Important information about class requirements was provided, such as the minimum math reached must be Algebra 2, a requirement of two years of history, four years of English, three years of math, tw years of a foreign language, one year of a VPA, and one year of a college prep elective.
Also, college admissions were covered heavily by the presentation with advice being given to students about the requirements for specific colleges and diversifying their application lists. This information helped ease anxious students who were unsure about the application process and how to apply to the right colleges.
Mr. Hatcher helped students by offering great resources for juniors to use when it comes to preparing for college. One being Futureology which is a service that provides the same help as a private counselor for free. The futureology counselor, Mrs. Bea Nguyen, can be seen for one on one meetings during office hours in the College and Career Center near the library.
Electives were an issue covered, with them being classified as any class that goes beyond the required courses, such as an extra year of science. VPAs, Foreign Languages, and other required electives are already expected to have been taken, but the school is still able to offer a variety of ways for students to make up for a lack of credits.
Students are able to track their progress through the Aeries student portal. Through this, they can make the necessary changes to their schedule.
Daniel Nasiby (11) commented on the event, stating, "I'm glad that there was at least a whole presentation that could help explain some questions I had."
College Night is still expected to continue to better help the juniors at Aliso prepare for college admissions and graduation.
Leave a Comment
About the Contributor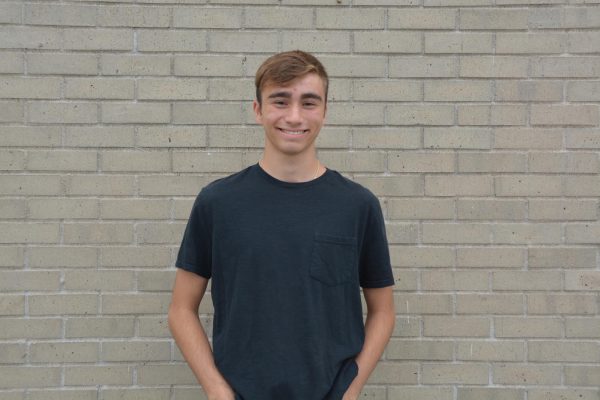 Stephen LaRocca, Senior Editor
Stephen LaRocca is a senior at Aliso Niguel and is excited for his second in Newspaper as a Senior Editor. Stephen loves to play video games, read books,...