Ohio Train Derailment
Feb. 3 in East Palestine, Ohio, a train derailed and crashed. Luckily no one was killed or injured however the contents of this train left horrible lasting effects. The train was filled with toxic materials.  
The train released plumes of black smoke contaminating the soil, air, and water of East Palestine. Fish, frogs, and other creatures washed up dead and floating, parished, in the lakes of East Palestine. This fueled anxiety across the Ohio town. Many residents experienced ailments from rashes to nausea to trouble breathing. 
The state opened a health clinic Feb. 21 for residents who fear their symptoms may be linked to the Feb. 3 derailment of the Norfolk southern freight train and the subsequent release of the toxic chemical, vinyl chloride. 
The US Center for disease control and prevention and the US department of health will be on the ground in Ohio this week, at the request of Ohio Governor Mike DeWine.  These teams will help assess the dangers that might remain in the community of about 5,000 people. 
US Environmental Protection Agency Administrator Micheal Regan headed back to East Palestine Feb. 21 to meet with residents and state officials  
It is unclear what—if any—long term health problems might arise from the train wreck, the subsequent inferno and the controlled release of vinyl chloride to help avert a catastrophic explosion. 
So far air quality tests have revealed that more than 530 homes have not detected any dangerous levels of contaminants, and no results exceed the limits of residential air quality standards. The Environmental Protection Agency is offering indoor air screenings for any residents within the evacuation zone. As for the water, the EPA said that municipal water sample results "show no water quality concerns" in East Palestine. Vinyl chloride has no longer been detected in any down-gradient waterways near the train derailment. Cincinnati and Northern Kentucky utilities reopened water intakes from the Ohio River that were shut off after the derailment. 
At 2 a.m, the day of the derailment, Ohio River intakes were closed after the chemical butyl acrylate was detected at "low levels" in the River upstream of intakes. However they are now reopened due to new testing revealing the detection of toxic chemicals, such as vinyl chloride, are no longer. 
Residents return to their homes, anxious as they wait to see if they have any long term ailments. So far, none have been reported.  
Leave a Comment
About the Contributor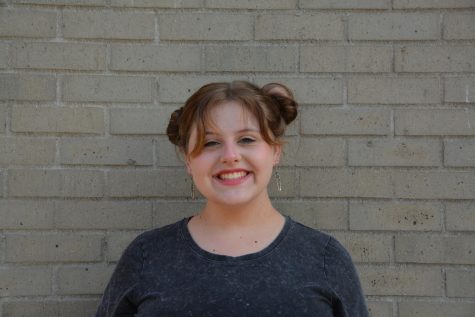 Payton Murphy, Staff Writer
Payton is a senior at Aliso Niguel high school. She enjoys creative writing and has an interest in journalism. This is her first year in the growling Wolverine...