700 Lbs of Acorns Found in California Home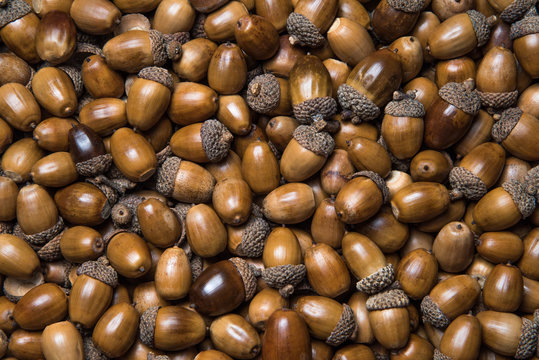 Over 700 lbs of acorns were found hidden by a woodpecker in the walls of a house in Sonoma County.
      The homeowners had reached out to the owner of Nick's Extreme Pest Control, Nick Castro, when they noticed maggots and mealworms coming from a bedroom wall. Castro then cut a 4-inch hole in the wall and watched as acorns started spilling out. 
      Woodpeckers tend to store acorns in granary trees or rain gutters, rarely inside houses. Castro discovered that the birds had dropped the acorns through the chimney and then flew in through a hole in the attic to feast on their findings. He guessed that the acorns had been collecting for around two to five years, with tens of thousands from several nearby oak trees as well. Since the nuts kept falling into the wall cavity, the birds continued to fill the gap in order to access them.
      Castro shared that "on a scale from 1 to 10, this is a 10. It's a one in a million chance to find something this significant. I expected to find a few handfuls, nothing like this."
      Three other holes had to be created in the walls in order to extract the rest of the acorns, which then piled up to about 20 feet high. It took Castro and his crew of three a full day to compile all the nuts. 
      "We filled eight big black garbage bags. They were so heavy we could barely pick them up," said Castro. "They had to have weighed at least a hundred pounds each."
      Angela Brierly, Ph.D. researcher at Old Dominion University who studies acorn woodpeckers, noted that the "instinct to fit an acorn in a hole and store it is pretty strong with these guys." She explained that generations of woodpeckers can take up to 100 years to perforate large trees with 50,000 acorn cubby holes.
      Brierly explained that these birds have adapted to urban environments along the west coast which has made them more resilient than other species to changes in their habitat. "Unfortunately, sometimes that also means they're storing acorns in people's homes or sheds," she said.
      As to why the woodpecker chose to store her acorns in a house, Brierly commented that because of the varying size of acorns, woodpeckers are "trying to fit a puzzle piece in the right spot. Sometimes they slightly adjust the size of the hole to make it fit snug."
      Nick's Extreme Pest Control left the woodpecker alone and patched up the holes made around the outside of the house. The homeowner added some new vinyl siding in hopes of encouraging the woodpecker to find a new place to store her food. 
      In the end, the 700 lbs of acorns had to be thrown away because they were covered in bits of fiberglass from the wall's insulation and droppings. 
Leave a Comment
About the Contributor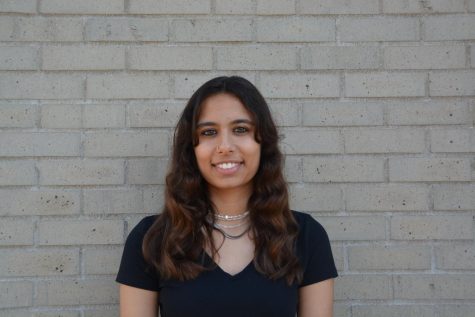 Maya D'lima, Staff Writer
Maya is currently a sophomore at Aliso Niguel. This is her first year in newspaper and she is excited to explore journalism as she is most familiar with...