Food Delivery Robots at Notre Dame
Technology is advancing everyday and these food delivery robots at Notre Dame are a perfect example of such. 
Notre Dame students are able to enjoy this new technological advancement of the Starship robot delivery service as of Feb. 8. 
Students will be able to use the popular food delivery app 'Grubhub' to order things like food or drinks. This will come fairly in handy as many students are often busy with their studies to go out and shop. 
The Executive Director, Luigi Alberganti is proud to say that "these robots will provide increased accessibility to our campus units by conveniently bringing the food to our customers, filling a void in the service that we currently have." 
Currently, on campus, there are going to be 30 robots that will be in demand that will be able to serve restaurants like Taco Bell, Modern Market, etc. 
Having these robots at Notre Dame has been a long-planned dream and Chirs Neider, vice president for business at Starship technologies states that "We've been expanding our relationship with Grubhub and are pleased to announce that Notre Dame is our latest collaboration." 
Some are worried about these tiny robots getting lost but luckily these robots have been scanning the campus for almost 6 months. They know almost every corner of the campus, every building, and each door for those buildings. 
There is also good news regarding weather situations. These robots are equipped with the right safety that it can go through rain, snow, etc. 
Di Carlo supports this by saying, "And so, the weather is unpredictable. The good thing is, and what I'm really excited about, these go in all sorts of weather. So, snow, rain, sleet, the robots will deliver right to you, making it super easy."
All students and staff are excited about this addition to the campus as it will make ordering food so much more efficient. Especially with busy students with heavy schedules, this will be a major help for them!
Leave a Comment
About the Contributor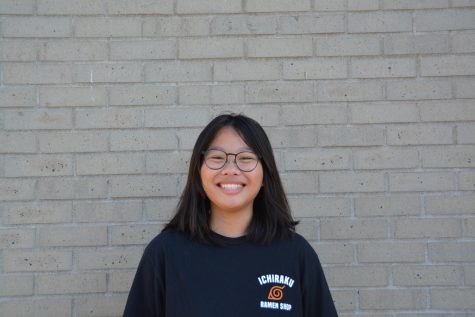 Kaila Kelly, Staff Writer
Kaila is a Junior at Aliso Niguel Highschool that is ready to take on challenges and get ready for this year's Growling Wolverine. Kaila is optimistic...