U.S and China Trade Tensions
Tensions between China and the United States have led to multiple tariffs being placed on traded goods. The U.S. Treasury Secretary, Janet Yellen, recently met with the Chinese Vice Premier, Liu He, with hopes of solving economic problems between the two countries.
A couple of reasons for the rise in tensions is in part due to China's claim over Taiwan that America has taken steps to prevent. Also, Russia's invasion of Ukraine led to oil price caps being placed by America, putting China in a difficult position due to their economic alliance with Russia.
This struggle between the two countries began during the Trump administration and has continued during the Biden administration. The U.S. has placed tariffs on imported Chinese imports, the forcing of sanctions on Chinese companies that have supported China's military industrial complex or due to allegations of human rights violations. 
Additionally, the detaining of Xinjiang products that are made through unethical techniques or higher restrictions on the import of semiconductors to prevent Chinese companies from creating advanced technologies.
Many companies have already been slowing down on investments in China due to the possible risks associated with it.
"We can't afford a geopolitical problem," stated World DP Chairman, Sultan Ahmed Bin Sulayem.
Policies to further oppose China are expected to continue due to the general agreement both Republicans and Democrats have on the issue. Only time will tell if the recent diplomatic meetings between President Biden and Premier Xi will positively affect future relations between the two nations.
China's continued mission to annex Taiwan is also expected to deepen tensions. The United States has recently passed the Taiwan Policy Act of 2022 that will provide $4.5 Billion in security for the next four years, showcasing America's commitment to defending their independence.
Problems between the U.S. and China have been affecting global trade as a whole. 
"The trade war between the United States (US) and China, retaliatory tariffs, sanctions, inflation, political instability, Russia's invasion of the Ukraine, Brexit — all have implications on global trade," stated the Report.
These tensions are considered by some to be signs of a new Cold War between America and China along with their respective allies. Animosity is predicted in their colliding policies that is not expected to be solved in the near future.
Leave a Comment
About the Contributor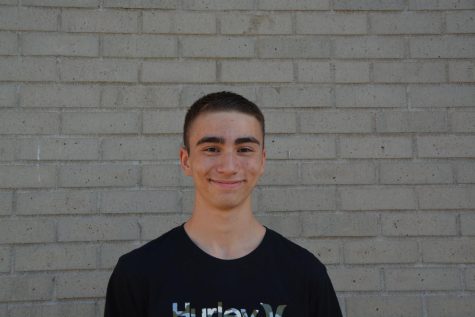 Stephen LaRocca, Staff Writer
Stephen is a Junior at Aliso Niguel High School and is excited for his first year in the Growling Wolverine. He spends his free time hanging out with friends,...