Chinese New Year's Shootings
On Jan. 21, during the Lunar New Year, good times were suddenly plunged into a living nightmare when shots were fired at Monterey Park killing and injuring multiple people. A suspect was identified by police as 72-year-old Huu Can Tran, who was found with what appeared to be a self-inflicted gunshot wound in a strip mall parking lot.
The mass shooting has left a massive scar on Americans who are struggling to make sense of the violence that occurred. Police have been searching relentlessly for a possible motive for the attack.
"The Investigation continues … we want to know how something this awful can happen," stated Los Angeles County Sheriff, Robert Luna.
The shooter began opening fire and killed ten people on Saturday night in a dance studio. He later was wrestled away from his weapon by two members of the community and ran away after intending to bring more harm to the Lai Lai Ballroom & Studio.
The shooting took place during a two day Lunar New Year festival that had tens of thousands gathering for the event. Sunday's events were cancelled due to cautionary measures being taken, out of respect for the previous night's victims.
Many citizens didn't immediately realize the danger and instead mistook the loud noises for firecrackers in celebration of the holiday. It was only after seeing police activity and hearing the news the following day when members were shocked at the loss of lives that had occurred.
Winn Liaw, a member of the community, shared her concerns over the possibility of the attack being fueled by anti-Chinese sentiments, stating, "This kind of thing doesn't happen in my neighborhood … it's getting worse and worse."
Many relatives in China are fighting to get visas to rightfully mourn the loss of loved ones in the United States.
President Biden recently congratulated 26-year-old Brandon Tsay for stepping up during the attack and wrestling the shooter from his gun, successfully saving others from further harm. 
Unfortunately, Californians were unable to process the shooting when yet another attack took place at Half Moon Bay on Jan 23. Seven people died from the attack. The suspect was taken into custody and charged with what was claimed to be the county's deadliest attack.
2023 has only just begun and already Americans are being inflicted with unforeseen violence that is only accelerating at an unprecedented rate. In less than 48 hours America was struck repeatedly with losses that only seem to continue piling. The United States has witnessed more mass shootings than days of the New Year.
Leave a Comment
About the Contributor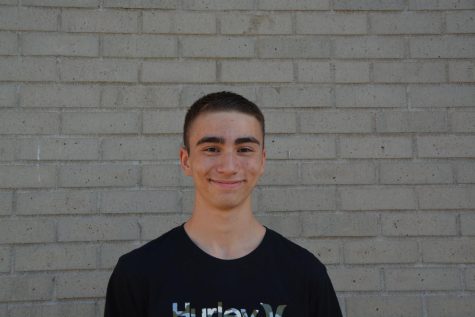 Stephen LaRocca, Staff Writer
Stephen is a Junior at Aliso Niguel High School and is excited for his first year in the Growling Wolverine. He spends his free time hanging out with friends,...