Fentanyl Assembly
On Jan. 20, 2023, the freshman and sophomore class attended an assembly on the dangers of fentanyl and drug usage. During this presentation speaker Amy Neville came in and spoke to the students here at Aliso about drug misuse and what can come of it.
Amy lost her son in the year of 2020 due to counterfeit pills he had purchased off Snapchat. Alexander, Amy's son, bought the pills laced with fentanyl thinking that they were oxycontin pills.
After the tragic death of her son, Amy started the Alexander Foundation, and began going around to schools to give assemblies to inform high schoolers of the dangers of Fentanyl. 
Fentanyl is technically a drug, but in reality it is a poison. It has been on the rise ever since the pandemic hit, which means it is a more common drug now. To get a better understanding about how dangerous fentanyl is, Amy shared that Fentanyl is 15-20 times stronger than morphine.
Along with being extremely strong, fentanyl is odorless, so you never know when it is or when it is not present in whatever drug you may be taking. fentanyl is lethal, and even the tiniest trace of it will kill you. These are the main reasons why messing with drugs, especially fentanyl, is tremendously dangerous. 
During the presentation, Amy presented a documentary on the negative effects fentanyl can have on you, and the people around you. 
The documentary showcased many people who have lost their children, friends, and family members to fentanyl. The horror stories they shared were devastating and they were all in an attempt to make watchers realize that when you go to take a drug, you are affecting not only yourself but also the people who care for you. 
All of the stories were extraordinarily difficult to watch because of the relatable and raw content that they contained. 
The documentary closed out with a very important message, "One choice is all it takes."
Amy also spoke about the importance of being careful on social media. Social media is a very dangerous place, especially for people our age, so she warned the audience about the precariousness that is social media. 
After witnessing the assembly, Mae Villamil (10) says that she "enjoyed the assembly and the tragic topics that were talked about."
She also thinks that "everyone should take the assembly seriously due to its very real contents."
Before you make a risky decision, such as doing drugs, think of the effects it could have on yourself, your friends, and your family. 
Leave a Comment
About the Contributor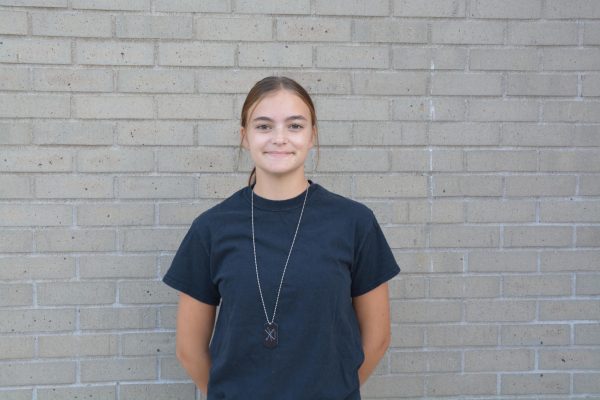 Paige Derenard, Copyeditor
Paige is a high school junior at Aliso Niguel, and this will be her second year in newspaper. She is also captain of the Color Guard team, and loves to...