Martin Luther King Jr. Statue
The city of Boston revealed a bronze sculpture of Martin Luther King Jr. and Coretta Scott King known as "The Embrace" on Jan. 13.
      This memorial was created by Hank Willis Thomas and is based on a photo of the couple hugging soon after King won the Nobel Peace Prize in 1964. It stands 20 feet tall and 40 feet wide where King gave a speech to 22,000 people on Apr. 23, 1965. Located in the Boston Common, this $10 million sculpture has gathered mixed reactions. 
      Son of Dr. King and Coretta Scott King, Martin Luther King III, defended the monument, saying, "it didn't have my mom and dad's images but it represents something that brings people together. And in this day and age, when there's so much division, we need symbols that talk about bringing us together." 
      He added that he was delighted that the sculpture captured his mother as well as his father. He shared that, "many monuments are done just around dad. But it represents the kind of relationship they had working together, and they were a partnership."
      Within weeks, the sculpture has been harshly criticized for featuring only the couple's arms during the embrace and not their heads. 
      Oakland activist, former Bay Area labor organizer, and cousin of Coretta Scott King, Seneca Scott, called the sculpture an "egregious example of the woke machine's callousness and vanity" that has "few, if any, tangible benefits to struggling black families."
      Thomas explained that his goal was to emulate "the feeling of love" between the Kings and has no desire or plans to alter the statue. 
      Thomas shared that "this is a piece that was selected by the people of Boston. This is not Hank just came and put something. Thousands of people worked on this, thousands of people actually put it together and no one saw this, I would say, perverse perspective…to bring that to the King's legacy and to dictate the making of art and the celebration of them is really strange to me." 
      People have also expressed distaste towards the $10 million cost of the strange sculpture. On Twitter, some shared they would have preferred that the money be used towards alleviating America's homelessness crisis or could have gone to Black communities instead of being used to create an unusual statue. 
      In response to the ridicule, Thomas remarks that "it's a strange thing, the moment that we live in, that we are more inspired to talk about silly things than something as serious as the legacy of Dr. Martin Luther King."
      Thomas added in response to online comments, "that's what my work is about: photographs distort the truth. Had that photograph been taken from a different angle, I might have seen something different." 
      Within less than a month of being unveiled, "The Embrace" has widely received criticism despite its intentions of honoring Dr. Martin Luther King Jr's winning of the Nobel Peace Prize. 
Leave a Comment
About the Contributor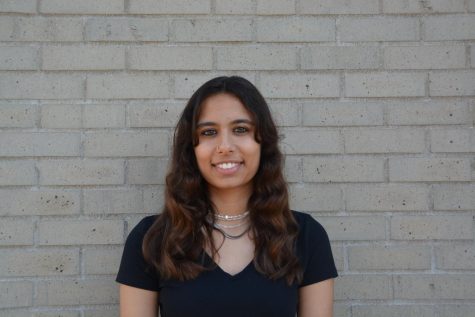 Maya D'lima, Staff Writer
Maya is currently a sophomore at Aliso Niguel. This is her first year in newspaper and she is excited to explore journalism as she is most familiar with...