China drops COVID Restrictions
The infamous Covid-19 struck the world in 2020 and resulted in a worldwide pandemic in which many were mandated to wear masks and for a short period of time, were forced to stay in their homes. China was one of the many countries that continued to uphold its policies of quarantining before being permitted to travel. However, recently, China has decided to drop its strict COVID-19 safety measures and allow for international travel once again.
With the upcoming Lunar New Year, people hope to return to their beloved home country. And with the loosening of restrictions towards international travel to China, many Chinese prepare for a heavy wave. This has been the first time in three years that travel to China would have no COVID-related travel policies. 
It is clear that many were excited about this and Chinese officials estimated the number of travelers coming to Beijing at 2.1 billion. This estimated number makes these passenger trips coined as the largest human migration and would be the doubled amount from the last migration when Bejing made its attempts to stop the spread of covid by limiting travel. 
While the lifting of these restrictions has excited many, there are others who feel that the decision was rushed and do not agree with China's decision. Kat Tran (10) says "It's not necessarily a good thing, even though Covid is not as severe and fatal as it was in 2020. I think the bigger problem is that another disease might spread if people do not quarantine before entering the country; since China is the largest supplier of materials for America, those diseases can easily travel to the rest of the world. In order to prevent another global epidemic from happening, I think covid restrictions are still necessary." 
Although China is quick to open its arms to travelers, airlines are still cautiously requiring many to wear masks on planes and gradually reopening international flights. However, many other countries are still weary of the coronavirus, and with China's measures lifting, concerns have grown amongst those countries. 
Japan is one of those countries that are unhappy with China's decision to the point where Tokyo protested the diplomatic decision. Japan's foreign minister, Yoshimasa Hayashi, made the verdict to create stricter border measures for Chinese visitors stating that "We will examine the Covid-19 conditions in China and how the country discloses information, and act accordingly." 
Japan is not the only foreign power that found itself unhappy with China. Park Jin, South Korea's foreign minister, stated that China's decision was "deeply regrettable." 
While Asian countries weren't positive about the new travel policies made by China, many are excited to be able to celebrate a stress-free trip to China and are ready to celebrate the Lunar New Year with family and friends! 
Leave a Comment
About the Contributor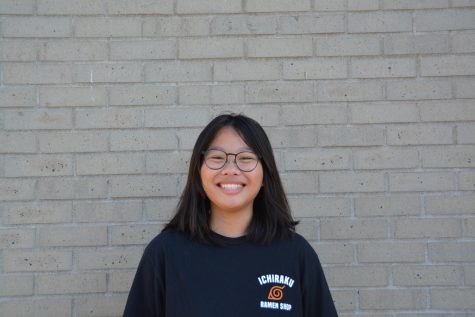 Kaila Kelly, Staff Writer
Kaila is a Junior at Aliso Niguel Highschool that is ready to take on challenges and get ready for this year's Growling Wolverine. Kaila is optimistic...