Brian Walshe Charged with Murder of Wife Ana Walshe
Brian Walshe, an art swindler from Massachusetts who was behind bars for misleading a police investigation, has now been charged with her murder and dismemberment, as of Jan. 18, 2023. Since his wife, Ana, a 39-year-old mother of three, was reported missing on Jan. 4, The Norfolk District Attorney's Office has been involved with an intensive investigation in order to determine what occurred. 
The media has been following this case closely and have fueled further investigations such as a search of a local landfill, and his search history. 
Prosecutors said that Brian Walshe had told the police that Ana took an Uber to the airport on New Year's Day, because of a work emergency, but they discovered that her phone location was at her house on Jan. 1 and Jan. 2. Once a search warrant to his house was executed, police found blood in the basement, along with a bloodied knife which appeared damaged. 
On Jan. 2, surveillance cameras captured Brian purchasing $450 worth of cleaning supplies from Home Depot, but Brian argued that he had only left his house that day to buy icecream for his son. 
Investigators recovered 10 trash bags from a landfill in Peabody which contained a hatchet, towels and rags, a hacksaw, and slippers which had blood stains. Some of Ana Walshe's personal items were also recovered including a pair of boots she was seen wearing, and her purse with personal identification. 
The prosecution states, "Rather than divorce, it is believed that Brian Walshe dismembered Ana Walshe and discarded her body." 
Apart from the physical evidence that was found in the landfill and basement, a series of alarming google searches from Brian were also uncovered, some of which were made on his son's ipad, following the days after Ana's disappearance. 
At 4:55 a.m. on Jan. 1, Brian searched, "how long before a body starts to smell." At 5:47 a.m. that same day, he searched, "10 ways to dispose of a dead body if you really need to." 
Brian also searched up information on whether he will be caught if a body is not tracked down.
However, Stuart Kaplan, a former agent with the Federal Bureau of Investigation, states, "Those searches in and of themselves, there's nothing wrong, meaning there's nothing illegal about that. We can all go online — maybe as strange or as confusing as it is — to search out 'how to kill someone' or 'how to dispose of a body. That can't be prosecuted."
Police are actively searching for the remains of Ana Walshe, but Kaplan assuringly says, "As long as the prosecution team comes in with an overwhelming amount of circumstantial evidence and they're able to eliminate any possibility that Ana Walshe may have faked her own death or maybe she's hiding or maybe she fell off the grid, they're going to come back with a premeditated murder of his wife."
As of right now, Brian Walshe has pleaded not guilty to the murder of his wife, and he is being held without bond. He is expected to reappear in court next month. 
Leave a Comment
About the Contributor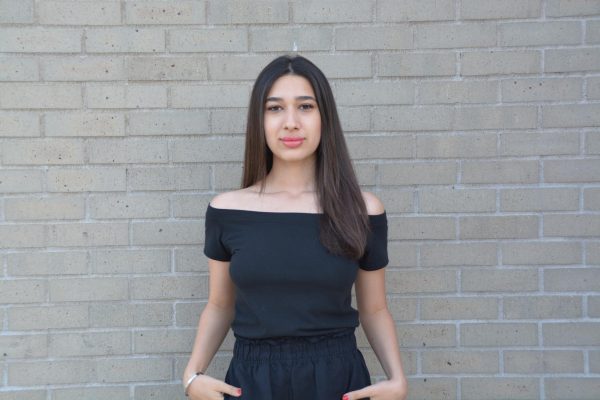 Nika Marouf, Staff Writer
Nika is a senior at Aliso Niguel High school and she is excited to represent the Growling Wolverine for the second year. She looks forward to working alongside...